TechAmok News Archive
Qualcomm Is Taking Fingerprint Scanners below the Surface - [technology]
11:39 AM EDT - Jun,29 2017 - post a comment
Your fingerprint scanners are going down next summer. As in they're going below the glass and behind the back of your phone, according to Qualcomm. At Mobile World Congress Shanghai on Tuesday, the chipmaker announced new fingerprint sensors that can work underneath your phone's display, through metal and glass, and underwater. Qualcomm expects the first commercial devices using fingerprint sensors underneath glass and metal to start selling in early 2018, while sensors that go under the display should show up by the summer of 2018.


Petya Ass There is a Killswitch for NotPetya - [security]
03:48 PM EDT - Jun,28 2017 - post a comment
So I have been watching this while Petya / NotPetya Ransomware / Ransomworm story since yesterday morning and trying to get solid information on it, which has not been easy. It now seems that if you did the Microsoft Security Bulletin
MS17-010
- Critical patch from back in March you should be immunized. We did report yesterday that the Petya/NotPetya did not have a built-in killswitch, but one enterprising security researcher from Boston has found a fairly simple way to usurp the file encrypting madness.
EU slaps Google with record $2.7 billion fine - [briefly]
10:16 AM EDT - Jun,27 2017 - post a comment
European Union regulators
slapped Google with a record €2.4 billion
($2.7 billion) antitrust fine on Tuesday, the latest broadside fired at big American tech companies doing business in the region. The European Commission found that the U.S. tech giant denied "consumers a genuine choice" by using its search engine to unfairly steer them to its own shopping platform. Regulators said that Google must change its behavior within 90 days or face additional penalties.
T-Mobile Hits 741 Mbps with LTE-LAA, Deploys LTE-U - [briefly]
10:14 AM EDT - Jun,27 2017 - post a comment
T-Mobile today said it
, too, has successfully tested LTE-LAA in real-world trials. The company claims its LTE-LAA tests reached 741 Mbps in and around Los Angeles. Like the recent tests conducted by AT&T, T-Mobile's use of LTE-LAA combines airwaves that it owns along with unlicensed spectrum to push speeds upward. T-Mobile says it was able to aggregate 80 MHz between licensed and unlicensed spectrum in its trials to attain the 741 Mbps download rate. More importantly for the short term, T-Mobile has deployed LTE-U in some markets. LTE-U relies on public 5 GHz spectrum (same as WiFi) along with advanced network technologies including carrier aggregation, 256 QAM, and 4x4 MIMO to boost LTE performance. T-Mobile is offering LTE-U in Bellevue, Wash.; Brooklyn, N.Y.; Dearborn, Mich.; Las Vegas, Nev.; Richardson, Texas; and Simi Valley, Calif. More markets will score LTE-U service later this year. Right now, the Samsung Galaxy S8 is the only device able to take advantage of LTE-U.
Radeon Vega Frontier Edition Benchmarked - [hardware]
04:00 PM EDT - Jun,26 2017 - post a comment
AMD's Radeon Vega Frontier Edition may be a graphics card made for science (specifically, workstations), but gamers are just as eager to see what it says about the consumer version coming soon. The company's already made a splash this year with its Ryzen and Ryzen Threadripper CPUs. To show how the Radeon Vega Frontier Edition could do the same for workstations,
AMD officials gave PCWORLD a hands-on preview
of one of the first production cards.
While AMD didn't want to reveal any gaming performance, it agreed to give us a taste of how Radeon Vega Frontier Edition performs in gaming. So we switched out the 8K Dell panel for a pair of Acer 34-inch, wide-aspect 3440x1440 panels, and AMD let us play games on both the Titan Xp and the Radeon Vega Frontier Edition.

To show it wasn't just an API advantage, AMD let us play Doom using Vulkan, Prey using DirectX 11, and Sniper Elite 4 using DirectX 12. All of the games were set to their highest game settings, and we played at the native resolution of the panels. Although the identical panels were FreeSync-based, FreeSync was switched off on the AMD GPU.

Switching back and forth between the two systems, we'd be hard pressed to tell the difference between the Titan Xp and the Radeon Vega Frontier Edition. Of course, we'd expect such performance from a $1,200 card, but many are concerned that Vega just won't perform.

From what we've seen, that concern may be misplaced. It appears to be plenty fast and, at least for the settings and the games we played, indistinguishable from the competition. Our original estimates after seeing Radeon Vega Frontier Edition with Sniper Elite 4 at Computex still hold: The cards appears to be faster than Nvidia's GTX 1080 and close to that of a GTX 1080 Ti card.
Wall Street Cheers Replacement of Cashiers with Digital Kiosks - [technology]
08:13 AM EDT - Jun,25 2017 - post a comment
McDonald's shares hit an all-time high on Tuesday as Wall Street expects sales to increase from
new digital ordering kiosks
that will replace cashiers in 2,500 restaurants. Cowen raised its rating on McDonald's shares to outperform from market perform because of the technology upgrades, which are slated for the fast-food chain's restaurants this year. McDonald's shares rallied 26 percent this year through Monday compared to the S&P 500's 10 percent return.
Andrew Charles from Cowen cited plans for the restaurant chain to roll out mobile ordering across 14,000 U.S. locations by the end of 2017. The technology upgrades, part of what McDonald's calls "Experience of the Future," includes digital ordering kiosks that will be offered in 2,500 restaurants by the end of the year and table delivery.
Galaxy Note 8 specs and price leak - [mobile]
10:36 AM EDT - Jun,24 2017 - post a comment
According to
evleaks
, the Note 8 will sport a 6.3-inch Super AMOLED display with the same edge to edge design and 18.5:9 aspect ratio as the Galaxy S8. The Note 8 will also come in black, blue, and gold. On the outside, the Note 8 will have a dual camera setup like the LG G6, iPhone 7 Plus, and recently released OnePlus 5. Both cameras will be 12-megapixels with optical image stabilization. They will be positioned horizontally to the left of the heart rate sensor and flash. Owners of the Galaxy S8 have bemoaned the placement of the fingerprint sensor next to the camera as it often causes unintended smudges to the camera lens. Unfortunately, it seems the Note 8 will have a similar design with the fingerprint sensor once again next to the camera. However, Blass points out that the distance between the sensor and the camera is greater. Obviously, the battery will be a major point of focus for the Note 8 as not to repeat the mistakes of the Note 7. To that end, Blass reports that the battery will be a "relatively conservative" 3300mAh battery. Clearly, Samsung is not trying to take any risks with this iteration. Internally, the Note 8 will be powered by either a Qualcomm Snapdragon 835 or Exynos 8895 which is on par with the current S8/S8+. It will also have a generous 6GB of RAM which should make general usage and multitasking snappy. Finally, the retail price of the Note 8 will be closer to $1,000 which isn't surprising considering the unlocked Galaxy S8+ sold for $825 at launch
CyberTeam hacking group knocks Skype offline for some users - [security]
02:09 AM EDT - Jun,22 2017 - post a comment
A hacking group that goes by the name CyberTeam, has claimed responsibility for a DDoS attack that knocked Skype offline for some users particularly in Europe. The problems first arose on Monday but are still on-going for some users. A member of the Skype team has made
a comment
about the issue.
We are aware of an incident where users will either lose connectivity to the application or may be unable to send or receive messages. Some users will be unable to see a black bar that indicates them that a group call is ongoing, and longer delays in adding users to their buddy list.
The next target on CyberTeam's list is Steam, the gaming network. It claims that it will be more aggressive than LizardSquad, and warned Valve that "the day is coming" for its attack on Steam. It's unclear at this point whether the DDoSers used the downtime to steal information from Skype's servers to sell on the black market.
Virgin Mobile offers first year of unlimited service for $1 - [mobile]
04:46 PM EDT - Jun,21 2017 - post a comment
Virgin Mobile USA
, which is owned and operated by Sprint, transformed itself today into new provider much more closely aligned with the Virgin brand. Significantly, Virgin Mobile USA is now an iPhone-only carrier, meaning Apple's iPhones are the only phones Virgin will sell moving forward. Virgin has dropped its roster of Android handsets completely. Further, shoppers will be able to buy and activate an iPhone on Virgin Mobile USA at Apple Stores. Pricing for Virgin Mobile iPhones starts at $279 for the 32 GB iPhone SE and ranges up to $969 for the 256 GB iPhone 7 Plus. According to the company's web site, Virgin Mobile does not offer financing for iPhones and customers will have to pay full price. The company now offers only a single service plan. For $50 per month, Virgin Mobile USA provides unlimited talk, text, and data in the U.S. International roaming add-ons start at $5 per month. There are limitations on Virgin's plan: video playback is capped at 480p, music is streamed at 500Kbps, and gaming is streamed at 1.5Mbps. Virgin says mobile data speeds will be suppressed when the network is congested. For a limited time, Virgin Mobile is offering up to 12 months of service for just $1. The $1 yearly service offer is only available to customers buying a new iPhone and activating it on Virgin's network. Customers will have to sign up by July 31, 2017 to score the $1 deal. At the end of the 12-month service plan for $1, customers will automatically be moved to the $50 plan. Last, the $1 yearly plan and iPhone purchase buy customers access to the Virgin Inner Circle. The Inner Circle is a promotional program that provides benefits with other Virgin-branded properties. For example, Inner Circle members who buy one plane ticket on Virgin Atlantic will be given a second ticket for free. Inner Circle members who book two nights at a Virgin-owned hotel will be able to cash in on a third night for free. Virgin says these offers will be made available to Inner Circle members every few weeks. Customers interested in this package can pre-order one of Virgin Mobile USA's iPhones starting today. The phones and Inner Circle will become available starting June 27. Virgin did not immediately say what current Android-using customers can or should do with their handsets.
Sega Releases Classic Games Free On Mobile - [gaming]
03:20 PM EDT - Jun,21 2017 - post a comment
Sega has released it's "Sega Forever" service on iOS and Android, making nearly every Sega game available for free. The program is ad-supported, with the option to purchase games for $1.99 to remove them. While there is a limited number of games on the service now, Sega is planning to release more titles bi-weekly.


AMD Reveals EPYC 7000 Server CPUs - [hardware]
01:50 AM EDT - Jun,21 2017 - post a comment
Earlier leaks revealed what AMD's new server processors would be packing, but the EPYC line is now official: the company showed off the new chips at an event in Austin, Texas, which feature up to 32C/64T Zen cores, 2TB RAM, and 128 PCI-E lanes. The AMD channel has a number of new EPYC-related videos up, one of which describes the transformative power of their processors in one-socket and two-socket servers.


GeForce prices skyrocket as cryptocurrency miners snap up supply - [briefly]
03:13 PM EDT - Jun,20 2017 - post a comment
NVIDIA cards
are "drying up"
just like certain Radeon cards due to increased interests in mining. The article points out that certain GTX 1060 models are going for $20 or $30 more than MSRP, which doesn't seem that bad, but then it notes that a GTX 1070 has increased from $380 to $472, with some going for more than $600 - so I suppose "skyrocket" is an appropriate title after all. Have any of you managed to make good profit on this situation yet?
Searching Newegg for the GeForce GTX 1060 shows only two 3GB versions available, and they're going for $20 to $30 over the card's $200 MSRP. You can find many more 6GB GTX 1060 cards, but they're all selling at wildly inflated prices as well. The 6GB cards dipped down to $240 or less around the time the Radeon RX 580 launched, but now every model except one sells for $270 to $310—and that lone exception still sells for $260. A similar situation exists on Amazon, with only a single backordered EVGA 3GB GTX 1060 going for anything near MSRP.

The GeForce GTX 1070 finds itself in even more dire circumstances. Ostensibly a $380 graphics card, the cheapest one you can find on Newegg right now is $472, and most are going for more than $600. The cheapest GTX 1070 I can find on Amazon costs $450. Do not buy a GTX 1070 at those prices. Many models of the more potent GeForce GTX 1080 still sell for $500, or slightly more for customized versions. Picking that up over a $600 GTX 1070 is a no-brainer for gamers.
Japanese PlayStation VR Trailer Shows Gran Turismo Sport, Ace Combat 7 - [gaming]
04:55 PM EDT - Jun,19 2017 - post a comment
The video showcases several released and upcoming PlayStation VR games, including Summer Lesson: Alison Snow Garden of Seven Days, Gran Turismo Sport, Ace Combat 7: Skies Unknown, Monster of the Deep: Final Fantasy XV, Farpoint, Resident Evil 7, Starblood Arena, No Heroes Allowed VR!, Dark Eclipse, The Idolmaster Cinderella Girls: Viewing Revolution, Dexed, Steel Combat, Mortal Blitz and more.


OnePlus 5 prototypes show up in new video - [mobile]
02:41 PM EDT - Jun,19 2017 - post a comment
The OnePlus 5 is almost here and the promotional push this time is quite evident. While the firm generally keeps quiet until its official reveal, this year, it has chosen to show off some details of the handset early and has even granted a video interview explaining the product, which has now been published on the eve of its release date. OnePlus explained in the video that while this phone will be its most expensive yet, they have focused on offering the best possible experience. While it is interesting to hear the underdog story of the firm, what's even more interesting is the prototype models shown throughout the segment. While the clips are scattered about, we get several chances to see what could have been when it comes to the OnePlus 5.


Intel's first Core X-series CPUs go up for pre-order - [hardware]
12:29 PM EDT - Jun,19 2017 - post a comment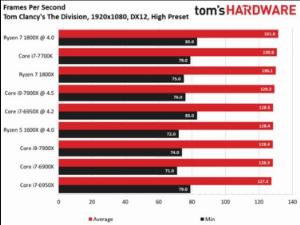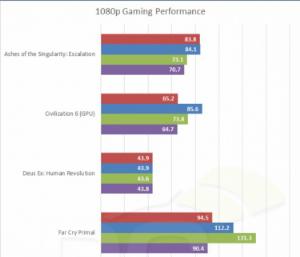 According to a press release, 4-core, 6-core, 8-core, and 10-core chips will be available for preorder on June 19 with shipments commencing the following week on June 26. Availability for the rest of the family will soon follow, with the 12-core Intel Core i9-7920X X-series processor expected to start shipping in August, and the Intel Core i9-7940X X-series processor, Intel Core i9-7960X X-series processor and 18-core Intel Core i9-7980X Extreme Edition processors, expected to start shipping in October.
The Core i9-7900X is a 10-core/20-thread chip, coming at the same $1000 price as earlier Extreme Edition models such as the Core i7-965 EE. This first Core i9 chip will operate all cores at a base frequency of 3.3 GHz, TurboBoost 3.0 to up to 4.5 GHz, and a huge 10 MB L2 cache. The chip has been given a 140 watt TDP rating, with quad-channel memory support and 44 PCIe lanes. The initial lineup coming out this month includes two Kaby Lake-X processors — Core i5-7640X and Core i7-7740X — and three Skylake-X chips — Core i7-7800X, Core i7-7820X and Core i9-7900X.
$249: Core i5-7640X: 4C/4T, 4GHz-4.2GHz, 6MB cache, 16 PCIe lanes
$339: Core i7-7740X: 4C/8T, 4.3GHz-4.5GHz, 8MB cache, 16 PCIe lanes
$389: Core i7-7800X: 6C/12T, 3.5GHz-4GHz, 8.25MB cache, 28 PCIe lanes
$599: Core i7-7820X: 8C/16T, 4.3GHz-4.5GHz, 11MB cache, 28 PCIe lanes
$999: Core i9-7900X: 10C/20T, 4.3GHz-4.5GHz, 13.75MB cache, 44 PCIe lanes
Slow Motion Fidget Spinner Tricks - [briefly]
05:17 PM EDT - Jun,17 2017 - post a comment
The internet has been oversaturated with fidget spinner content as of late and it's easy to become jaded by it all. However, the folks over at Kuma Films still managed to make the toy magical and fun all over again.


Apple hires execs responsible for Breaking Bad - [briefly]
02:44 PM EDT - Jun,17 2017 - post a comment
Apple has
hired
Jamie Erlicht and Zack Van Amburg to newly created positions to oversee all aspects of video programming. They'll lead video programming worldwide and report to Eddy Cue. The two are joining from Sony Pictures Television, and have been responsible in the past for popular TV series such as Breaking Bad, Better Call Saul, and The Crown. Erlicht and Van Amburg expressed that Apple has been very successful in pushing its services and consumer products that offer "unparalleled quality". They said they plan to focus on "delighting customers" by bringing quality Apple programming. It's unclear what they will do in their new position, there's a chance they will help to guide Apple in its product adverts or there's a chance they will help Apple create original TV content for its Apple TV platform; time will tell.
You Can't Open the Microsoft Surface Laptop without Literally Destroy - [briefly]
01:26 PM EDT - Jun,17 2017 - post a comment
Anyone hoping to get inside the "beautifully designed and crafted" computer will have to pry it open with a knife or dedicated pick in order to defeat Microsoft's plastic welding. Whether or not it's actually worth going through the trouble of defeating said welding is another matter, given that the "glue-filled monstrosity," as iFixit dubs the laptop, has none of the user-upgradeable parts you'd want to see in a PC, like memory or storage. "It literally can't be opened without destroying it," the repair company concludes. "If we could give it a -1 out of 10, we would," iFixit said in an emailed statement on Friday.


New Android malware Xavier quietly steals your data - [security]
03:50 AM EDT - Jun,17 2017 - post a comment
Trend Micro has discovered
a new Trojan malware that is pretty nasty
. The security analysts identified the malware as "ANDROIDOS_XAVIER.AXM" or Xavier for short. It is an ad library that quietly sends user data to a remote server. What makes it so nasty is the methods it uses to cover its tracks and disguise its activities. First of all, it comes embedded within relatively innocuous apps, like ringtone makers and photo editing apps. Most of these applications appear to be originating from Southeast Asia. Trend Micro has discovered over 800 different apps containing the malware which have been downloaded cumulatively millions of times from Google Play, so it is fairly widespread.
Another thing that makes the malware insidious is the way it is coded into the application. No overtly malicious code is used within the app, so no flags are raised when submitted for approval to the store. However, once installed the malware downloads malicious code from a covert server, which it can then execute. These actions can all happen in the background without the user's knowledge or consent. "[It] is [also] capable of installing other APKs, and it can do this silently if the device is rooted," say the analysts. Xavier goes to great lengths to hide its presence and actions. It uses string encryption and internet data encryption to mask its communications. It also performs checks on the device to ensure that it is actually installed on a phone and not an emulator.
If the malware detects that it is running on emulated hardware, it shuts down. Once on the device, the malware can transmit various information about the phone and the user. Some of the information that it sends seems harmless at first such as equipment manufacturer, language, and country of origin. However, it is also capable of transmitting email addresses and other information as well.
GIGABYTE Launches Pre-Orders for X299 - [hardware]
03:18 AM EDT - Jun,17 2017 - post a comment
X299 AORUS Gaming Motherboard Pre-Orders
- With pre-orders beginning on June 19th, GIGABYTE launches its pre-order site for end-users and all to see. In order to partake in the pre-order promotions, users must purchase a board between June 19th to June 25th. Consumers who pre-order will automatically receive one of the following: a HyperX Cloud Headset, a Steam Code Voucher, or CPU bundle discounts.
Samsung Opens Up Limited Preview of Bixby for Testing - [briefly]
03:09 AM EDT - Jun,17 2017 - post a comment
Samsung today announced
that U.S. owners of the Galaxy S8 and S8+ smartphones can begin to test the voice powers of Bixby. Bixby is more than a simple voice assistant, as people can use it to interact with all facets of the phone's user interface. Samsung calls Bixby an intelligent interface, one that it hopes will help people interact with various types of technology and not just phones. Anyone who owns the Galaxy S8 or S8+ can register with Samsung to test the early preview of Bixby. According to Samsung, the number of testers will be limited. The sign-up is available from Samsung's website. Bixby was originally intended to launch on the Galaxy phones when they went on sale earlier this year. Samsung was forced to delay Bixby, however, and has since said Bixby will arrive later this summer.
10.5-inch IPad Pro Unboxing And First Impressions - [briefly]
10:49 AM EDT - Jun,16 2017 - post a comment

Unboxing Apple's brand new 10.5-inch iPad Pro, Smart Keyboard, and Apple Pencil. This video was entirely edited and uploaded from iMovie on the device itself.



Other than a slightly larger display in a slightly larger body with slimmer bezels, it also contains a lot more power. The A10X is hexa-core, and the GPU that comes inside has 12 cores, promising 40% better graphics performance. The ProMotion display is also a big improvement. The refresh rate has been doubled to 120Hz, the brightness is 600 nits, and it has HDR support. The real question with an iPad Pro is whether or not it can actually be used as a laptop replacement. For a 256GB model with cellular connectivity and AppleCare, Smart Keyboard, and Pencil, you'll end up paying around $1,300 after tax. You can also, of course, get a premium laptop for this price.
The Future of VR Multiplayer Gaming - [gaming]
08:19 AM EDT - Jun,15 2017 - post a comment
Remember playing Laser Tag? Actually it has not been that long since I played Laster Tag, but I would have much rather been in a VR arena similar to this one in Russia that belongs to a company called
Anvio VR
. These guys are adapting their own technologies to turn a warehouse into a virtual battle arena. Very cool stuff to see. Sensors on the hands, feet, and head make it all possible along with a VR backpack.
Microsoft releases new Windows XP security patches - [security]
11:55 AM EDT - Jun,14 2017 - post a comment
Microsoft issued a 'highly unusual' patch for Windows XP last month to help prevent the spread of the massive WannaCry malware. At least 75,000 computers in 99 countries were affected by the malware which encrypts a computer and demands a $300 ransom before unlocking it. Microsoft stopped supporting Windows XP in April 2014, but the software giant is now taking the unprecedented move of including it in the company's Patch Tuesday
round of security updates
today.
Microsoft says it is releasing updates for Windows XP, Windows Vista, and all other more recent unsupported and supported versions of Windows due to an 'elevated risk' of attacks that are similar to the WannaCry malware.
The patches
will be made available on Microsoft's Download Center or Windows Update. Microsoft says this move to release security updates for platforms not in extended support 'should not be viewed as a departure from our standard servicing policies,' and that this is an exception based on intelligence that led it to believe government organizations may use these new vulnerabilities to attack Windows systems.
Xbox One X Gets Assembled Component by Component - [briefly]
10:44 AM EDT - Jun,14 2017 - post a comment
Microsoft showcased an Xbox One X unit as it gets assembled from the motherboard up, giving a good glimpse on all the major components. Xbox One X will be released worldwide on November 7th, and will cost $499.


Sprint Offering a Free Year of Service to Those Who Switch - [briefly]
07:24 AM EDT - Jun,14 2017 - post a comment
Sprint today leveled a huge gun
at the competition: it will give a year of free unlimited service to people who switch from other postpaid carriers to Sprint. The deal, detailed on Sprint's web site, requires switchers to jump through a lot of hoops and meet a wide variety of conditions. To start, the promotion will provide one year of free talk, text, and data with 10 GB of mobile hotspot per line. People who exceed the 10 GB mobile hotspot allotment will be throttled. Video can be streamed at up to full HD, music can be streamed at up to 1.5Mbps, and games can be streamed at up to 8Mbps. Sprint says it will throttle people during instances of network congestion, particularly those who exceed 23 GB per month. People who earn free service will still be on the hook for taxes and other monthly fees. In order to quality for the free service, potential switchers need to have compatible, unlocked handsets, and they'll need to purchase and activate Sprint SIM cards before porting their number to Sprint. Sprint says the SIM cards cost $3 each, with $10 shipping and handling. The actual SIM activation will be free. People who take advantage of the deal will not be able to upgrade to new devices for at least four months, and Sprint warns that phone features and network experience will vary depending on the handsets being used. Sprint will allow a total of five free lines per account. Tablets are not supported, nor are other connected devices. The promotion is available through June 30. The free service will expire July 31, 2018, after which Sprint will charge its normal rates for multi-line unlimited accounts. Auto-pay is required.
Destiny 2 in 4K with 60fps on GeForce GTX - [gaming]
03:53 AM EDT - Jun,14 2017 - post a comment
NVIDIA has released a new video, showing the PC version of Destiny 2 running in 4K with 60fps on the GeForce GTX. It looks like they used the Medium or High presets. Destiny 2 on the PC will support 4K resolutions (3820×2160), uncapped framerates, mouse and keyboard with custom key mapping, text chat, adjustable Field of View, detailed PC settings screen and 21:9 monitors. Destiny 2 is coming to the PC on October 24th.


Researchers Discover Most Dangerous Infrastructure Malware To Date - [security]
03:22 AM EDT - Jun,14 2017 - post a comment
Security researchers at ESET and Dragos inc. have discovered what appears to be the most dangerous form of infrastructure attack malware to date. The companies are calling this malware by two names:
Industroyer
and
CrashOverRide
.
CrashOverRide represents a very scalable platform with modules and capabilities that allow it to focus on infrastructure that utilize four standard industry control system protocols. These protocols are commonly used in power generation infrastructure outside of the United States, however, researchers state that CrashOverRide is so versatile that tailoring it for US based power systems would take only moderate effort. Tailoring ChrashOverRide to affect water, gas and transportation systems is also estimated to be relatively trivial. Keep in mind that CrashOverRide is not exploiting any vulnerabilities with these protocols. It is leveraging legitimate protocols to take advantage of systems that were never meant to be internet facing in the first place. The platform works by abusing a targeted ICS system's legitimate control suites functionality to achieve results. In other words: CrashOverRide issues valid commands directly to remote terminal units over legitimate ICS protocols, denies service to COM ports on the infected device, maps the ICS environment, and wipes Windows installations to increase infrastructure downtime. Once a targeted system is infected, CrashOverRide can set switches and breakers to off, on, or cycle in a permanent toggle loop. Any of this activity would knock a power station offline and require manual initialization and repairs to be become operational again.
Xbox One X is official: Project Scorpio renamed - [gaming]
06:08 PM EDT - Jun,11 2017 - post a comment
Today, during Microsoft's E3 2017 press briefing, the house of Xbox officially revealed the pricing and name of its upcoming console previously code named 'Project Scorpio.' In a perhaps unsurprising move, the console lost its code name, and is now officially called Xbox One X. Microsoft plans to have 22 titles ready for launch. Priced at $499.99, the system is scheduled for a worldwide release on Nov. 7th

The One X uses an eight-core processor, likely from AMD although not officially stated, running at 2.3GHz. Seasoned PC gamers might not think this sounds like a lot and, indeed, it isn't. But keep in mind console processors are packed into an incredibly tight space, and more GHz means more heat. This is still a substantial boost over the Xbox One, whose eight cores ran at 1.75GHz.

In the graphics department, the One X will get a GPU with 40 compute units running at a seriously impressive 1172MHz. Even more startling is the massive 12GB of GDDR5 memory, which is a handy combination of more and faster memory. This 12GB will be shared by the whole system, so some will be reserved for the CPU with the rest going to the GPU.

You'll get a 1TB hard disk inside your Xbox One X, along with a UHD Blu-ray player. The Xbox One X will include a liquid-cooled vapor chamber used more often with servers and high-end PC cards.


PREVIOUS 50 articles... || NEXT 50 articles...