TechAmok News Archive
Valerie Plame Is Running For Congress - [off-topic]
05:51 PM EDT - Sep,10 2019 - post a comment
If your Congressional bid announcement vaguely resembles a Jason Bourne movie, you're either doing something very right or very wrong. We're really not sure which.


NVIDIA Releases GeForce 436.30 WHQL Drivers - [gaming]
01:55 PM EDT - Sep,10 2019 - post a comment
NVIDIA today released
GeForce drivers version 436.30 WHQL
. These drivers pack optimization for "Gears 5," "Borderlands 3," and "Call of Duty: Modern Warfare" PC Open Beta. It also adds SLI support for "Close to the Sun." The list of G-Sync compatible displays is also expanded. Among the bugs fixed are stutter noticed with "Fortnite" with Ultra Low Latency Mode enabled; an application crash with "Forza Motorsport 6/7," flickering in "World of Warcraft" during character selection, BSOD when enabling RTX features in "Control" on GeForce 10-series "Pascal" GPUs; flickering in YouTube on Firefox with G-Sync enabled, and color corruption noticed in various games such as "Gears 5" and "Forza Horizon 4."
Provides increased performance and the optimal gaming experience for

Call of Duty: Modern Warfare PC Open Beta
Gears 5
Borderlands 3.

Gaming Technology: Adds support for six new G-SYNC compatible monitors.

Application SLI Profiles
Added or updated the following SLI profiles:Fixed Issues in this Release

[Fortnite][CS:Go]: Eliminated cases of stutter when Ultra low latency mode was enabled. [2682105]
[Forza Motorsport 6/7]: The game may crash during gameplay. [2686338]
[World of Warcraft]: The game may flicker at the character-selection screen. [2684628]
[Notebook][GeForce GTX 970M]: The GPU clock speed on some notebooks is stuck at the base clock speed and does not boost. [2683147]
[GeForce RTX 20 series][Forza Horizon 4][Gears of War 4][Gears 5]: Colored corruption may appear on some surfaces throughout the game. [200544234]
[Firefox][G-SYNC]: When G-SYNC is enabled, flickering occurs with YouTube full-screen video playback on FireFox when hovering over the timeline. [200544130]
[Control][DirectX 12][Pascal GPUs]: Blue-screen crash occurs pointing to nvlddmkm.sys when in-game software Ray Tracing is enabled. [200543646]
Oxy-Acetylene Explosions at 330 000 fps - [off-topic]
05:27 PM EDT - Sep,09 2019 - post a comment
Oxy-Acetylene bubbles filmed with Chronos Ring at 330 000 frames per second! Chronos ring is 4-10 faster than any other high speed camera used by Youtube channel resulting some really awesome videos! Don't try this at home! Oxy-Acetylene is really dangerous and it should be used only by experts!


How to Solve a Rubik's Cube - [guides]
05:26 PM EDT - Sep,09 2019 - post a comment
WIRED's Robbie Gonzalez learned to solve a Rubik's cube from Tyson Mao, one of the co-founders of the World Cube Association. In two weeks, Robbie got his solve time down from 45 minutes with Tyson, to 20 minutes on his own, to under a minute on average. Learn his 8-step method here.


Samsung to Sell New A-Series Phones Unlocked - [mobile]
05:23 PM EDT - Sep,09 2019 - post a comment
The new Samsung Galaxy A50, A20, and A10e will be available unlocked from samsung.com and other US retail partners starting September 20th. Best Buy and Amazon are now accepting pre-orders for the unlocked A50. Best Buy customers can receive a savings of up to $150 with activation. Amazon customers can receive a free Galaxy Fit fitness tracker band. Samsung.com will accept pre-orders for the A50 "soon after", and Samsung is offering credit up to $300 for a trade-in phone. The unlocked A50 will sell for $350, the A20 for $250, and the A10e for $180
GIGABYTE Unveils Aorus Liquid Cooler 240 - [hardware]
05:19 PM EDT - Sep,09 2019 - post a comment
GIGABYTE today unveiled its first all-in-one closed-loop liquid CPU cooler, with the
Aorus Liquid Cooler 240
. A star attraction with this cooler is its cylindrical pump-block which has a circular LCD display on top, much like ASUS ROG Ryujin. Unlike the Ryujin, the display is white and takes up color from a circular RGB LED ring surrounding the display, giving it the appearance of a color display. Sleeved coolant tubes connect this block to a 240 mm x 120 mm radiator, which ventilated by a pair of 120 mm fans that have RGB LED illumination.
A single 3-pin addressable RGB connection handles lighting for the entire cooler, while a USB 2.0 header connection interfaces the cooler with GIGABYTE's RGB Fusion software, letting you cycle through its display. The included pair of 120 mm fans feature double ball-bearings, each spin up to 2,500 RPM, pushing 59.25 CFM of air, with a noise output of 18 to 39.5 dBA. The block is made of copper, while the radiator is made of aluminium. Among the CPU socket types supported are AM4, LGA115x, and LGA2066. The block is compatible with the Asetek-standard round AMD TR4 retention module that's part of Threadripper processors' retail package. The company didn't reveal pricing.
GTX 1080 Ti vs. RTX 2070 Super vs. 5700 XT: 39 Game Benchmark - [hardware]
12:43 PM EDT - Sep,09 2019 - post a comment
This is a straightforward comparison
pitting the previous generation GeForce flagship, the GTX 1080 Ti head to head against the RTX 2070 Super and RX 5700 XT in 39 games. A standard GPU test rig was used, comprising a Core i9-9900K clocked at 5GHz with 16GB of DDR4-3400 memory.
GTX 1080 Ti vs. RTX 2070 Super
As you can see on the graph below, the older GTX Pascal was 3% faster on average at 1440p. Overall that means very similar performance on average, though we see big differences when looking at individual titles in some instances. The 1080 Ti, for example, was 16% faster in Gears 5, 15% faster in World of Tanks and 13% faster in Quake Champions and War Thunder. It was also up to 10% slower in CSGO and Wolfenstein Youngblood, 9% slower in Forza Horizon 4 and 8% slower in Rainbow Six Siege.

GTX 1080 Ti vs. Radeon 5700 XT
When compared to the RX 5700 XT, the 1080 Ti was 9% faster on average at 1440p and as this figure suggests, the GeForce GPU came out on top in significantly more titles. The outliers include a 34% victory in War Thunder and 32% in Vermintide 2, while it was also quite a bit faster in World of Tanks and Metro Exodus.

Now, should you buy the 1080 Ti? Only if the price is right. Looking at completed listings on eBay we see that GTX 1080 Ti's are currently selling for about $500 with the most affordable example priced at around $450. Honestly we were expecting them to be much cheaper.

You can buy a brand new RTX 2070 Super for $510. Saving ~$60 for a second hand card that probably has been abused a bit, a 1080 Ti doesn't seem like a smart investment. Moreover, you can snag brand new 5700 XT's for around $425 right now, so given the 1080 Ti was on average only 9% faster, paying a little more for a second hand model doesn't seem worth it. Based on today's results, we wouldn't pay more than $400 for a used GTX 1080 Ti, in fact they'd only start to tempt us around the $350 mark.
Jabra Elite 75t Improves on Popular 65t True Wireless Earbuds - [mobile]
08:49 AM EDT - Sep,06 2019 - post a comment
Jabra's Elite 65t true wireless Bluetooth earbuds have been very well-received, and now Jabra has a successor coming next month in the
Elite 75t
earbuds. The 75t buds are 20% smaller and yet have 50% better battery life. The charging case now uses USB-C, and Jabra is working on a wireless charging case. The buds themselves last for 7.5 hours, with the included charging case adding another 20.5 hours. The 75t buds are rated IP55 for dust and water, and have four microphones to cancel background noise from calls. A companion app lets users adjust the amount of ambient sound they hear, and set custom equalizer profiles. The 75t comes in black or Titanium Black. They will be available in October for $199 from Amazon and Best Buy
Motorola One Zoom Has Five Cameras - [mobile]
08:48 AM EDT - Sep,06 2019 - post a comment
Motorola today
announced the Motorola One Zoom
, a mid-range phone with four rear cameras plus a 25-megapixel selfie camera, 4,000 mAh battery, 6.4" full-HD OLED display with small notch, satin glass back, and a light-up "M" logo that doubles as a notification light. The four rear cameras include a 48-megapixel main camera with 12-megapixel output, OIS, and f/1.7 aperture; 16-megapixel wide (117deg) camera, 8-megapixel 3x zoom camera with OIS, and a depth camera for portrait effects. The One Zoom also has a Qualcomm Snapdragon 675 processor, 4 GB of RAM, 128 GB of storage, memory card slot, 18W fast charging, NFC, 3.5mm headset jack, in-display fingerprint reader, ultrasonic gesture sensors, water resistance, and a USB-C connector with USB 3.1. It comes in three unique colors: Electric Grey, Cosmic Purple, and Brushed Bronze. An unlocked version for the US is available starting today for $450, exclusively on
motorola.com
. Instant discounts may bring the price as low as $380 for some customers. It supports US LTE bands 2, 4, 5, 12, 41, and 66.
Snapdragon 7-Series Chips with Integrated 5G Shipping by End of 2019 - [briefly]
08:48 AM EDT - Sep,06 2019 - post a comment
Qualcomm today revealed an accelerated timeline for bringing integrated 5G to its Snapdragon chips for mid-range phones. An unnamed 7xx-series Snapdragon chip that fully integrates a 5G modem is already sampling to customers such as LG, Motorola, and Nokia / HMD Global (among others), with the chip launching commercially before the end of 2019, and phones using the chip available "soon thereafter". The chip fully supports all mmWave and sub-6 GHz frequency bands for 5G worldwide, as well as both NSA and SA networks, both TDD and FDD modes, and DSS (Dynamic Spectrum Sharing, which allows 5G and 4G to share existing frequency bands). The company also plans to bring 5G to its 6xx-series Snapdragon chips, with devices using those those chips expected to be commercially available in the second half of 2020.
Intel Core i9-9900KS to be Available from October - [hardware]
12:57 AM EDT - Sep,06 2019 - post a comment
Intel's response to the 3rd generation Ryzen processor series,
the Core i9-9900KS
, will be generally available in October. The company will extensively market it as the best processor money can buy for gaming, and the specs to support that claim are formidable - 8-core/16-thread, with an all-core Turbo Boost frequency of 5.00 GHz. Intel will also actively publicize the growing clamor against real-world boost frequencies of 3rd gen Ryzen processors falling short of what's advertised, as detailed in the slide below. "5 GHz means 5 GHz" could be a prominent catchphrase of the chip's marketing, highlighting the all-core boost clocks. This chip is based on the existing 14 nm++ "Coffee Lake Refresh" silicon, but is likely its topmost bin. Intel didn't, however, specify the TDP or pricing of the processor. The TDP is bound to be higher than that of the i9-9900K, as it would take a lot more power to sustain 5.00 GHz across all 8 cores. Intel may also try to retake the $499 price-point. The company may time the launch of this chip to closely follow AMD's flagship Ryzen 9 3950X 16-core/32-thread processor launch, which is due later this month. Intel's performance numbers for the i9-9900KS focus squarely on gaming and applications relevant to home users or PC enthusiasts. The i9-9900KS ships in a similar-looking acrylic case as the i9-9900K, with "Special Edition" branding on the front face. The retail package continues to lack a cooling solution.
The End is Nigh and ABZU are now free - [gaming]
04:44 PM EDT - Sep,05 2019 - post a comment
Epic Games is currently offering for free The End is Nigh and ABZU. These two games are available for free from today and until September 12th. On September 12, Epic Games will be offering for free Conarium.
The End is Nigh
is a sprawling adventure platformer. In this game, players follow Ash as he flops his way through a future of pain and suffering. The End Is Nigh features 600+ levels, 12+ explorable chapters, 20+ collectible and fully playable mini game cartridges, 80+ achievements, 100s of collectible little squishy tumors, as well as loads of hidden extras and endings. On the other hand,
ABZU
is a game from the art director of Journey and Flower. ABZU is a beautiful underwater adventure that, according to its developers, evokes the dream of diving.
AMD Releases Radeon Software Adrenalin 19.9.1 Drivers - [briefly]
06:38 PM EDT - Sep,04 2019 - post a comment
AMD today posted the latest version of Radeon Software Adrenalin 2019 Edition drivers.
Version 19.9.1 beta
comes with day-one optimization for "Gears 5," with up to 5 percent performance improvement in the DirectX 12 mode. It also expands the Vulkan API feature-set with four new extensions, "VK_AMD_device_coherent_memory," "VK_EXT_calibrated_timestamps," "VK_EXT_line_rasterization," and "VK_EXT_shader_demote_to_helper_invocation." Lastly, the drivers address a bug that causes GIGABYTE RGB Fusion 2.0 software to hang the system on graphics cards based on RX 5700-series GPUs.
The change-log follows.

Support For

Gears 5: Up to 8% performance improvement in Gears of War 5 running DirectX 12 on Radeon Software Adrenalin 2019 Edition version 19.9.1 vs. 19.8.2

Added Vulkan Support

VK_AMD_device_coherent_memory: This extension adds device coherent and device uncached memory types. Device coherent and uncached memory are expected to have lower performance for general access than non-device coherent memory but can be useful in certain scenarios particularly so for debugging.
VK_EXT_calibrated_timestamps: This extension provides an interface to query calibrated timestamps obtained quasi simultaneously from two time domains such as host and device time domains.
VK_EXT_line_rasterization: This extension adds some line rasterization features that are commonly used in CAD applications and that are supported in other APIs like OpenGL. These features include Bresenham-style line rasterization, smooth rectangular lines (coverage to alpha) and stippled lines for all three line rasterization modes.
VK_EXT_shader_demote_to_helper_invocation: This extension adds Vulkan support for the SPV_EXT_demote_to_helper_invocation SPIR-V extension. The SPIR-V extension provides a new instruction that allows shaders to "demote" a fragment shader invocation to behave like a helper invocation for its duration. The demoted invocation will have no further side effects and will not output to the framebuffer but remains active and can participate in computing derivatives and in subgroup operations. This is a better match for the "discard" instruction in HLSL.

Fixed Issues

Launching RGB Fusion 2.0 may cause a system hang on Radeon RX 5700 series graphics products system configurations.
WD To Deliver 18TB/20TB SMR HDDs in the First Half of 2020 - [hardware]
12:40 PM EDT - Sep,04 2019 - post a comment
Addressing the TCO requirements of data center customers, Western Digital announced its nine-disk mechanical platform, which includes energy-assisted recording technology and maintains the company's areal density leadership while delivering the highest capacity available. The company will sample the 18 TB Ultrastar DC HC550 CMR HDD and the 20 TB Ultrastar DC HC650 SMR HDD to select customers by the end of 2019 with production ramp expected in the first half of 2020. Western Digital will offer a unique and full portfolio of Capacity Enterprise HDDs, with cost-optimized configurations for every important capacity point: six-disk 10 TB Ultrastar DC HC330 air-based HDD; eight-disk 14 TB Ultrastar DC HC530 helium-based HDD; nine-disk 18 TB Ultrastar DC HC550 helium-based HDD; and a nine-disk 20 TB Ultrastar DC HC650 helium-based HDD. The company's strong execution has resulted in a rapid ramp and majority share at its capacity point for the Ultrastar DC HC530 HDD3, the industry's only available eight-disk 14 TB CMR drive. According to TRENDFOCUS, 14 TB will continue to be the industry's dominant capacity point through the first half of 2020.

Western Digital's 10 TB Ultrastar DC HC330 and 14 TB Ultrastar DC HC530 are available now. The company will sample the 20 TB Ultrastar DC HC650 SMR HDD and the Ultrastar DC HC550 CMR HDD in 18 TB and 16 TB capacities to select customers by the end of this year, with qualification and volume shipments beginning in the first half of 2020.
Swedish Prison vs United States Prison - [off-topic]
01:33 AM EDT - Sep,04 2019 - post a comment
The United States is responsible for a quarter of all the prisoners in the world. How different are prisons in other countries? In today's video we look at the difference between a Swedish Prison and a United States one. The differences are shocking!


7 Best Xbox Emulators For Your PC - [gaming]
05:17 PM EDT - Sep,03 2019 - post a comment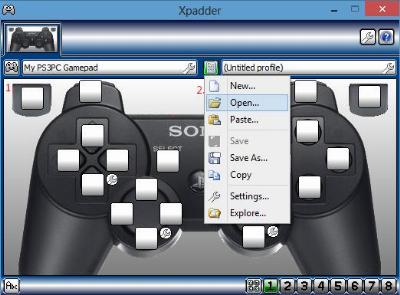 PC emulation has been getting to the peak of gaming trends for a while now, and there is nothing strange about it. Everyone's got a computer these days, it requires no efforts to download yet another software, whereas buying a console is already the declaration of commitment. So, these gamers who are not sure about whether gaming is their passion however, typically start with PC....
read more
Google Expands Its Bounty Program to Include 3rd-Party App Bugs, Data - [security]
04:13 PM EDT - Sep,03 2019 - post a comment
Google has dramatically
expanded its bug bounty program
to include non-Google Android apps in Google Play with 100 million or more installs, as well as data privacy issues in any app. Google will work with developers' own bug/vulnerability bounty programs, but will pay out bounties in addition to those of developers. Google will also use reports of security vulnerabilities through the new program to improve its automated scanners that look for security issues in all apps uploaded to the Play Store. Google is also starting a new program called Developer Data Protection Reward Program (DDPRP) that will offer similar rewards for people who find proof that an app in the Play Store is violating Google's policies on data privacy. Google will pay up to $50,000 to people who identify situations where user data is being used or sold unexpectedly, or repurposed in an illegitimate way without user consent.
New Pixel Phones Include 60 GHz Radios - [mobile]
04:12 PM EDT - Sep,03 2019 - post a comment
The FCC today approved four new Google Pixel phones, two of which seem US-bound, both of which include short-range 60 GHz radios, commonly used for the technology known as WiGig, Wireless Display, or 802.11ad. WiGig is fast enough to send 4K video or real-time VR wirelessly. The high frequency and low power of WiGig limit it to very short-range applications, typically within the same room. However 60 GHz radios could also be used for RADAR, and Google has put out
its own teaser
for the Pixel 4 revealing that the phones will have face unlock and support mid-air hand gestures, both features which could potentially leverage RADAR hardware running at 60 GHz. The phones are presumably the forthcoming Pixel 4 series, although FCC documents made public today reveal little else of note about the "G020I" and "G020J". As with previous Pixel phones, they include support for all frequency bands used by US LTE networks, including newer bands like 14, 30, 66, and 71.
Final Version of Android 10 Available to Pixel Phones - [mobile]
04:07 PM EDT - Sep,03 2019 - post a comment
Google
released the final version of Android 10 today
, after several months of public beta versions. It's available now for all of Google's own Pixel phones, and will be available for other phones in the coming weeks and months. The new OS offers a system-wide dark mode, new gesture navigation, and new privacy controls, among many features and improvements. For the new gesture navigation, a swipe in from the left or right edge of the screen performs the "back" action, while a swipe up from the bottom edge takes users to the home screen. Some apps will need to be updated to avoid triggering the back action accidentally. Users will also be notified when an app requests location data while running in the background, and users can decline those requests. Google recently changed the version naming scheme for Android, switching to simple numbers instead of letters and dessert names.
Kodi 18.4 released - [software]
04:18 PM EDT - Sep,02 2019 - post a comment
The Kodi media centre has today been updated to version 18.4 will a selection of new bug fixes pertaining to the user interface, playback and display, PVR, and other general fixes. The new release certainly doesn't bring anything groundbreaking but the bug fixes should provide for a more stable experience. The most interesting fixes in this release concern media playback, for example, in Kodi 18.3 there was a memory leak and a segfault issue on Linux systems, with the patches in 18.4, users will experience fewer crashes and less hardware resource use. Users on all platforms will benefit from the inclusion of FFmpeg 4.0.4 in this update which itself includes a plethora of its own fixes over earlier versions.
You can find
the downloads
for the update on Kodi's website right now. Linux and Android users are advised to wait until the update makes it to the official repositories or the Play Store respectively for the sake of stability. If you've installed Kodi via the Microsoft Store the update will arrive according to Microsoft's schedule. For a complete changelog between Kodi 18.3 and Kodi 18.4,
check out this comparison
over at Github.
Only Small Percentage of 3rd Gen Ryzen CPUs Hit Their Advertised Speed - [hardware]
03:57 PM EDT - Sep,02 2019 - post a comment
WDer8auer published his survey of boost clocks found on 3rd generation Ryzen CPUs. Collecting data from almost 3,000 entries from people around the world, he has found out that a majority of the 3000 series Ryzen CPUs are not hitting their advertised boost speeds. Perhaps one of the worst results from the entire survey are for the 12-core Ryzen 9 3900X, for which only 5.6% of entries reported have managed to reach the boost speeds AMD advertises. However, the situation is better for lower-end SKUs, with about half of the Ryzen 5 3600 results showing that their CPU is boosting correctly and within advertised numbers.


India First Country to Deploy AI to Fight Income Tax Evasion - [technology]
03:53 PM EDT - Sep,02 2019 - post a comment
India is building a large AI machine learning data-center
that can crunch through trillions of financial transactions per hour to process income tax returns of India's billion-strong income tax assessee base. India's Income Tax Department has relied on human tax assessment officers that are randomly selected by a computer to assess tax returned filed by individuals, in an increasingly inefficient system that's prone to both evasion and corruption. India has already been using machine learning since 2017 to fish out cases of tax-evasion for further human scrutiny. The AI now replaces human assessment officers, relegating them up an escalation matrix. The AI/ML assessment system is a logical next step to two big policy decisions the Indian government has taken in recent years: one of 100% data-localization by foreign entities conducting commerce in India; and getting India's vast population to use electronic payment instruments, away from paper-money, by de-monetizing high-value currency, and replacing it with a scarce supply of newer bank-notes that effectively force people to use electronic instruments. Contributing to these efforts are some of the lowest 4G mobile data prices in the world (as low as $1.50 for 40 GB of 4G LTE data), and low-cost smartphone handsets. It's also free to open a basic bank account with no minimum balance requirements.
Windows 10 optional update KB4512941 causes high CPU usage - [security]
03:45 PM EDT - Sep,02 2019 - post a comment
A few days ago, Microsoft released a brand new optional update for Windows 10. KB4512941 is supposedly addressing numerous issues affecting Remote Desktop, Windows Sandbox and other aspects of Windows 10. However, it appears that this update is also causing major high CPU usage issues. According to a lot of
reports
, Cortana's SearchUI.exe process occupies one whole processor core after applying this update. As such, this will most likely lead to major performance issues. What's really ironic here is that Cortana's search on the desktop does not work anymore. So yeah, this is a bug that can - and will - affect your overall experience. Those that have already downloaded this optional update can either do some changes to their registry or uninstall the update.
The all-new BMW X6 Series in Vantablack - [technology]
04:59 PM EDT - Sep,01 2019 - post a comment
The BMW X6 is the first and only vehicle in the world to feature a Vantablack VBx2 paint finish. A surface coated in Vantablack loses its defining features to the human eye, with objects appearing two-dimensional. This can be interpreted by the brain as staring into a hole or even a void, making Vantablack a rather unsuitable vehicle paint finish, as it blots out virtually all the design details and highlights. The name Vantablack has already become synonymous with an entire range of extremely black coatings and paints such as VBx2. It contains an acronym of the technology enabling this superior black in its first two syllables, which stand for Vertically Aligned Nano Tube Array, a matrix made out of carbon.


Inside Bill's Brain: Decoding Bill Gates - [briefly]
01:46 AM EDT - Sep,01 2019 - post a comment
This three-part documentary tells Bill Gates' life story, in-depth and unfiltered, as he pursues unique solutions to some of the world's most complex problems. From Academy Award-winning director Davis Guggenheim (An Inconvenient Truth, He Named Me Malala).


The Rise And Fall Of The Headphone Jack - [technology]
01:45 AM EDT - Sep,01 2019 - post a comment
The headphone jack has a long legacy in the audio world. So when Apple decided to exclude it from the iPhone 7, consumers were up in arms. In the years since, Samsung has been a champion for those who still wanted the headphone jack Samsung even went so far as to run a headphone jack commercial mocking Apple. But with the release of the Galaxy Note 10, it too has forgotten the decades-old technology. Did Samsung prove Apple right by killing the headphone jack?


Terminator: Dark Fate - Official Trailer (2019) - [off-topic]
12:39 PM EDT - Aug,30 2019 - post a comment

Welcome to the day after #JudgmentDay. Watch the official trailer for #TerminatorDarkFate, in theatres 11.1.19.



This new trailer fleshes out some of the plot details. It opens with a gravel-voiced Connor demanding answers at gunpoint from Grace, who quickly and easily turns the tables. Sarah tells her she successfully altered the course of history by avoiding Judgement Day on August 29, 1997, thereby saving three billion lives. "Enough of a resume for you?" Grace, however, has a broader perspective: "You may have changed the future, but you didn't change our fate." (I'll just note that was pretty much the premise of Terminator 3: Rise of the Machines, when a young adult John Connor-with Nick Stahl replacing Furlong in the role-eventually discovers that Judgement Day had only been postponed by their efforts in Terminator 2.) Dani's survival is crucial to preserving the human race, although it's not revealed why that's the case. Is she the future mother of another resistance leader, like Sarah before her? Perhaps, but I'm hoping for a fresher take. We get plenty of action scenes showcasing Grace's fighting skills and the T-3000's impressive abilities. And we see a lot more of Schwarzenegger, who helps train the ragtag band of humans to improve their chances of survival. (Dani's anguished declaration, "Nobody else is gonna die because of me!" is a good indication that there will be casualties.) Apparently Sarah still doesn't much like the original Terminator: "When this is all over, I am going to kill you." But he's chill with that. Sarah also gets the last word, popping off a grenade with panache while uttering the classic line: "I'll be back."
Researchers Build a CPU Without Silicon Using Carbon Nanotubes - [technology]
12:26 PM EDT - Aug,30 2019 - post a comment
Researchers from MIT, in collaboration with scientists from Analog Devices, have successfully
built a CPU based on RISC-V architecture entirely using CNTs
. Called RV16X Nano, this CPU is currently only capable of executing a classic "Hello World" program. CNT is a natural semiconductor, however, when manufactured, it is being made as a metallic nanotube. That is due to the fact that metallic nanotubes are easier to integrate into the manufacturing ecosystem. Its has numerous challenges in production because CNTs tend to position themselves randomly in XYZ axes. Researchers from MIT and Analog Devices solved this problem by making large enough surfaces so that enough random tubes are positioned well. The CPU is based on the RISC-V architecture, particularly it is designed to handle 32-bit wide instructions in a 16-bit wide memory address design. Being that all stages of the CPU pipeline (Instruction Fetch, Decode, Register Read, Execute and Write Back) are 16-bit in width, the CPU is officially declared as 16-bit. It uses 14,000 logic gates, like AND or NOT gates, to become a fully functional design. Given the careful manipulation of nanotubes, researchers managed to pull off 100% yield, meaning that all of the 14,000 gates worked correctly. The technology isn't perfect, yet. The chip ran at a very low clock speed of only 10 kHz, which means that your average CPU is an order of magnitude faster than this. With all of the flaws, this demonstration is an important achievement for the technology - a proof of concept. It shows that you are able to manufacture a working example of CPU based on something that doesn't require silicon and possibly is even better than it. We just haven't perfected all of the bits and pieces required to get CNTs at the same level of performance we already have.
AMD Readies Three HEDT Chipsets: TRX40, TRX80, and WRX80 - [hardware]
04:59 PM EDT - Aug,29 2019 - post a comment
AMD is preparing to surprise Intel
with its 3rd generation Ryzen Threadripper processors derived from the "Rome" MCM (codenamed "Castle Peak" for the client-platform), that features up to 64 CPU cores, a monolithic 8-channel DDR4 memory interface, and 128 PCIe gen 4.0 lanes. For the HEDT platform, AMD could reconfigure the I/O controller die for two distinct sub-platforms within HEDT - one targeting gamers/enthusiasts, and another targeting the demographic that buys Xeon W processors, including the W-3175X. The gamer/enthusiast-targeted processor line could feature a monolithic 4-channel DDR4 memory interface, and 64 PCI-Express gen 4.0 lanes from the processor socket, and additional lanes from the chipset; while the workstation-targeted processor line could essentially be EPYCs, with a wider memory bus width and more platform PCIe lanes; while retaining drop-in backwards-compatibility with AMD X399 (at the cost of physically narrower memory and PCIe I/O). To support this diverse line of processors, AMD is coming up with not one, but three new chipsets: TRX40, TRX80, and WRX80. The TRX40 could have a lighter I/O feature-set (similar to the X570), and probably 4-channel memory on the motherboards. The TRX80 and WRX80 could leverage the full I/O of the "Rome" MCM, with 8-channel memory and more than 64 PCIe lanes.
Google Moving Pixel Production from China to Vietnam - [briefly]
12:17 PM EDT - Aug,29 2019 - post a comment
Google has started work to shift its own hardware manufacturing - including Pixel phones - from China to Vietnam, as it seeks to avoid tariffs in Trump's trade war with China as well as rising labor costs in China. An old Nokia factory in Vietnam is being rehabbed to make Pixel phones. Some Pixel 3a phones could be shipping from the new factory in Vietnam before the end of this year. According to sources speaking to
Nikkei
, Google intends to eventually move production of most of its American-bound hardware outside of China. Samsung also has phone factories in the same Vietnamese province.
Apple Expands Third-Party iPhone Repair Program - [briefly]
12:16 PM EDT - Aug,29 2019 - post a comment
Apple
is opening up its official iPhone repair program to allow independent repair shops of all sizes access to genuine Apple parts, tools, training, repair manuals, and diagnostics. Apple had previously restricted these resources to Apple Authorized Service Providers (AASPs), which now includes all Best Buy locations. But now any repair shop with an Apple-certified technician on staff can offer Apple-sanctioned service for the most common out-of-warranty iPhone repairs. Employee certification is free of charge. The new program is called the Independent Repair Provider Program. Participating businesses will receive Apple-genuine parts, tools, training, repair manuals and diagnostics at the same cost as AASPs. Interested businesses can
apply starting today
.
SpaceX StarHopper 150 meter hop test - [technology]
06:59 AM EDT - Aug,29 2019 - post a comment
SpaceX hopped their StarShip prototype vehicle known as StarHopper today with serial number 6 Raptor Engine. The vehicle flew about 150 meters (492 feet) up translated over to the landing pad about 100 meters away (328 feet). This was a very important milestone for the StarShip / StarHopper prototype, but was also very high risk. Luckily everything went well and it was amazing!


Rita Ora shows off her B***S while twerking - [off-topic]
05:28 PM EDT - Aug,28 2019 - post a comment
Singer Rita Ora was recently spotted West London festival in all its glory, partying with the likes of Towie's Vas J Morgan at the annual street party. To raise the temperature, Rita donned a sheer top and matching skirt and twerking. The seductive part about the outfit was it was a see through sheer top.


JOKER - Final Trailer - [briefly]
04:44 PM EDT - Aug,28 2019 - post a comment
Joaquin Phoenix takes his turn in the iconic Joker role. It will be in theaters nationwide October 4, 2019 and will be distributed worldwide by Warner Bros. Pictures.


NVIDIA Releases GeForce 436.15 WHQL drivers - [briefly]
04:39 AM EDT - Aug,28 2019 - post a comment
NVIDIA today released the
GeForce 436.15 WHQL drivers
. These drivers come game-ready for the day's big AAA game launch, "Control." The drivers also introduces Video Codec SDK 9.1, the software-end of NVIDIA's on-chip video transcoding hardware, which adds a new NVEncode API, support for CUStream in the NVEncode API, and bug-fixes to H.264 MVC encoding. The drivers also pack Optical Flow SDK 1.1. Among the application-specific bug-fixes are display corruption of tracks in "Forza Motorsport 7," and system crashes observed when installing NVIDIA drivers on systems that have multiple graphics cards with mixed GPU architectures (eg: a system that has a "Maxwell" graphics card and a "Pascal" graphics card.)
Game Ready
Provides increased performance and the optimal gaming experience for Control.

New Features and Other Changes
Added driver support for Video Codec SDK 9.1

Added a new NVENCODE API to more detailed error reporting.
Added support for CUStream in NVENCODE API to facilitate parallel execution of pre-/post-processing of video on CUDA and encoder tasks.
Implemented bug-fixes and API enhancement to support H.264 MVC encoding.

Added driver support for Optical Flow SDK 1.1

Added new algorithms to improve the quality of flow vectors for "SLOW" preset, especially for flat regions.
Added a new API to retrieve the highest Optical Flow SDK version supported by the underlying driver.

Fixed Issues in this Release

[Forza Motorsport 7]: There is corruption on the tracks in the game.
System crash occurs while installing the drivers on a system with GPUs from mixed architectures; for example, Fermi and Pascal.
Sprint Launches 5G in NYC, LA, DC, Phoenix - [briefly]
04:28 PM EDT - Aug,27 2019 - post a comment
Sprint
today launched 5G service in four new cities, and launched one new 5G phone: The OnePlus 7 Pro 5G, available starting today. In New York City, 5G covers 1.7 million people, and parts of Manhattan from Central Park to the southern tip. It also covers La Guardia and JFK Airports, parts of Flushing and Rockaway Beach in Queens, Red Hook in Brooklyn and Concourse in the Bronx. In New Jersey, Sprint will cover areas of Hudson County including Union City and North Bergen. In Los Angeles, 5G now covers covers approximately 1.2 million people with service available from Marina del Rey to Downtown L.A., and West Hollywood to Culver City. In addition, Sprint 5G is also available in parts of Orange County, Pasadena and Cerritos. In Washington, DC, 5G covers approximately 520,000 people with service available in popular parts of the District, as well as areas of Montgomery County, Arlington, and Fairfax County. In Phoenix, 5G covers approximately 740,000 people with service available across the greater Phoenix metro area with service in parts of Phoenix, Tempe, Scottsdale and Glendale. The company also announced expanded 5G coverage in existing 5G cities of Kansas City, Dallas-Ft Worth, Atlanta, and Houston. Sprint also announced that its Unlimited Premium plan now includes a free three-month trial of the Hatch game-streaming service. The OnePlus 7 Pro 5G is very similar to the OnePlus 7 Pro, simply with 5G.
Google Play app with 100 million downloads executed secret payloads - [security]
04:23 PM EDT - Aug,27 2019 - post a comment
Throughout most of its life, CamScanner was a legitimate app that provided useful functions for scanning and managing documents, researchers from antivirus provider Kaspersky Lab
said on Tuesday
. To make money, the developers displayed ads and offered in-app purchases. Then, at some point things changed. The app was updated to add an advertising library that contained a malicious module. This component was what's known as a "Trojan dropper," meaning it regularly downloaded encrypted code from a developer-designated server at https://abc.abcdserver[.]com and then decrypted and executed it on infected devices. The module, which Kaspersky Lab researchers named Trojan-Dropper.AndroidOS.Necro.n, could download and execute whatever the developers wanted at any time. The researchers said that they have previously found Trojan-Dropper.AndroidOS.Necro.n lurking inside apps that are preinstalled on some phones sold in China.
A Skateboarding Trick Will 'Break' Your Brain - [off-topic]
04:10 PM EDT - Aug,27 2019 - post a comment
Here's a trick from skateboarder Evan Mock that, if you were to just see out of the corner of your eye, you might shrug at and move on. But as soon as you focus on it and realize what Mock is doing, you'll lose your mind, because hoooooly shit, what?