NEWS
rss feed


top 100
archive
submit news
FREE eBooks
REVIEWS
SOFTWARE
CD/DVD tools
Free Antivir
Security
Drivers
Utilities
FORUMS
comments
hardware
software
off-topic
LINKS
SPONSORS:
Forex Brokers Reviewed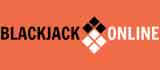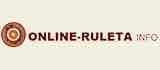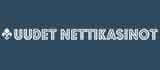 Download Instagram Stories
Syllable Word Counter

Try to play real money casino with no risk by claiming offers at freespinsnodeposituk.com that lists no deposit free spins

When playing bingo online, we recommend to read verified reviews at bingosite.org.uk before choosing a bingo site to play at.

Check out https://casinopiloten.se/basta-casinon-online for the best online casino sites with highest bonuses in Sweden.

BΓ€sta mobilcasino means the best mobile casino in Swedish. Visit NyaMobilCasinon.se and play at top smartphone casinos.

Looking for free spins? https://nyacasinonsverige.se/nya-free-spins/ Visit and claim 10, 20, 50 or more extra spins to play your favourite slots.
(C) 2006-2018 TechAmok
All Rights Reserved.
CONTACT
this is ggmania.com subsite
TechAmok News Archive
First Adults-only anime porn game releases on Steam this Friday - [gaming]
10:32 AM EDT - Sep,11 2018 - post a comment
It appears that the first porn game will be arriving on Steam this Friday. While Valve's new policies explicitly state that they will not be allowing any pornographic content, Negligee: Love Stories features full-on pornographic content in anime form. Truth be told, this game will not be visible to most Steam owners. In order to find this game, players will have to head over at their Account settings and enable the "Adult Only Sexual Content" option.
Huawei to Let Device Owners Access 'Performance Mode' - [briefly]
04:46 PM EDT - Sep,10 2018 - post a comment
Huawei
says customers will eventually be able to access and turn on their phone's Performance Mode. The action comes about after Huawei was caught by AnandTech cheating on certain benchmark tests, include 3DMark. Some Huawei and Honor phones could detect the test and boost performance to improve the result. In response, 3DMark delisted the Huawei P20, P20 Pro, Nova 3, and Honor Play from its rankings. Explaining the issue, Huawei said, "The latest Huawei handsets leverage innovative technologies such as artificial intelligence to optimize resource allocation in a way so that the hardware can demonstrate its capabilities to the fullest extent, while fulfilling user demands across all scenarios." 3DMark says it is opposed to this approach, as it believes benchmark apps should be run as if they were any other app. Moving forward, Huawei will provide users with open access to Performance Mode — which boosts speeds at the expense of battery life — in the forthcoming EMUI 9.0 platform. Huawei says EMUI 9.0 will reach select phones, including the Mate 10 Pro and P20 Pro, later this fall.
Qualcomm Snapdragon Wear 3100 Promises Better Battery Life - [mobile]
04:45 PM EDT - Sep,10 2018 - post a comment
Qualcomm today announced the Snapdragon Wear 3100 platform, what the company calls a next-generation chip for wearables and other smart devices. To start, the 3100 is built on an ultra low-power hierarchy to conserve battery life. It relies on an eight-core bank of low-power A7 processors with an integrated DSP, and a battery-saving co-processor to ensure that the wearable runs smoothly while maximizing battery life. Qualcomm says the A7s are meant to deliver low-power operation while handling complex audio, video, and sensory experiences and drawing the minimum amount of power needed. The co-processor, called the QCC1110, handles audio, sensors, and the display separately from the main CPU. It includes its own AI engine that can handle tasks such as keyword detection. Qualcomm says the Snapdragon Wear 3100 will operate in three new operational modes: Enhanced Ambient Mode, Dedicated Sports Experiences, and Traditional Watch Mode. The first ensures that the watch will supply real-time notifications as warranted, rich notifications, and smooth animations. The second ensures the watch will be a better companion when it comes to tracking sports and fitness activities with auto-detection. The last ensures that the platform will deliver an exceptional watch experience for an extended period of time if needed. Qualcomm says this Traditional Watch Mode will continue to support GPS/location batching, per minute/second clock updates, sensors processing, MP3 playback, and Wi-Fi/Bluetooth voice queries. The 3100 includes a new wearable power management sub-system, the PMW3100, to support lower power and higher integration. The PMW3100 can handle next-generation sensor processing. The SoC also includes a LTE 4G modem with new high-performance Gallium Arsenide power amplifiers to increase power efficiency. The Snapdragon Wear 3100 platform comes in three variants targeting Bluetooth and Wi-Fi-based smartwatches, GPS-based smartwatches, and 4G LTE smartwatches. Qualcomm says Fossil Group, Louis Vuitton, and Montblanc are among the first customers to launch products based on the Snapdragon Wear 3100 platform.
OnePlus 6T to Include an In-Screen Fingerprint Reader - [mobile]
04:44 PM EDT - Sep,10 2018 - post a comment
OnePlus says its next phone will allow people to unlock their phones by placing their finger directly on the display. The in-display fingerprint reader is expected to appear on the OnePlus 6T due later this year. Several devices already offer this feature, such as the Vivo 11, but they are reserved for overseas markets. By using a reader that's embedded in the display, OnePlus can recoup space in the chassis for other components. Even so, the 6T will be slightly thicker than the 6 as it moves the fingerprint reader from the rear to the display. "We unlock our phones multiple times a day, and Screen Unlock reduces the number of steps to complete the action," said OnePlus to
CNET
. "By adding this feature as an addition to other display unlocking options such as Face Unlock, users will have options to unlock the display in a way that is most efficient for them." Earlier this year, OnePlus said its next phone will be sold by T-Mobile, its first such carrier distribution deal in the U.S. The OnePlus 6T will likely make its debut in October.
Intel Core i7-9700K Review Posted Online - [hardware]
04:43 PM EDT - Sep,10 2018 - post a comment
The Intel Core i7-9700K has been
reviewed by the website El Chapuzas Informatico.
This Intel CPU doesn't have HyperThreading, so it has to rely on 8C/8T. According to the article it has a base speed of 3.60GHz and turbos to an all core speed of 4.60GHz, with a single core speed of 4.90GHz. The TDP is listed as 95W and Intel HD Graphics 630 are onboard the 14 nm chip.
On consumption , for the complete equipment , say that varies between 160W to 1.2V to 240W with the voltage in automatic, so we will see large differences depending on the motherboard used. Finally, we need to talk about its ability to overclocking , which has been noticeably lower in this unit than in others that we have seen filtered on the network. With 1.4V fixed in BIOS, although it appears 1.3V in CPU-Z, we have managed to reach 5.00 GHz , a really not insignificant figure, more for a total of 8 cores. Regarding the published filtration, if it were real, we could be facing a 'black leg' silicon (CPU selected by hand knowing that it is better).
NVIDIA GeForce 399.24 WHQL Drivers - [briefly]
12:53 PM EDT - Sep,10 2018 - post a comment
NVIDIA today released
GeForce 399.24 WHQL "Game Ready" drivers
. These drivers come with optimization for the month's biggest AAA game launch: "Shadow of the Tomb Raider," in addition to "Call of Duty: Black Ops 4" - open beta, and "Assetto Corsa Competizione" - early access. There aren't too many issues fixed with this release. Apparently it addresses a performance drop when using NVIDIA cards on a 32-core/64-thread processor, like the AMD Ryzen Threadripper 2990WX. It also addresses drivers not correctly installing on machines with ye olde Core 2 Duo and Core 2 Quad processors.
NVIDIA GeForce 399.24 WHQL Driver Release Notes

Game Ready
Provides the optimal gaming experience for Shadow of the Tomb Raider, Call of Duty: Black Ops 4 Blackout open beta, and Assetto Corsa Competizione early access.

Software Module Versions

nView - 149.21
HD Audio Driver - 1.3.37.4
NVIDIA PhysX System Software - 9.17.0524
GeForce Experience - 3.14.1.48
CUDA - 9.2

Fixed Issues

[3D games]: Game performance drops in half when moving from 16 core/32 thread CPU to 32 core/64 thread CPU. [2334312]
NVIDIA graphics driver may not install correctly on certain Core 2 Duo/Quad systems. [2312325]
EA DICE Responds to Battlefield V Chat Filter Censoring Phrases - [briefly]
04:07 PM EDT - Sep,08 2018 - post a comment
EA DICE has managed to implement
a broken chat filter
into Battlefield V: while it was designed to censor profanity and other types of "toxic" language, beta testers have caught it omitting not only innocent words, but gibberish as well. These include the phrase "DLC," along with " combinations of letters that often don't even form real words." Angry Joe discovered it even censored the phrase "white man."
This Woman Giving Birth To Her Fifth Child In The Back Of Her Car - [off-topic]
02:40 PM EDT - Sep,07 2018 - post a comment
This is the astonishing moment a mum-of-four gives birth to her fifth child in the passenger seat of her moving car. As her husband drove through Texas on September 6, Dominique Swinney is clearly in the throes of labour facing the rear window of the family car. While he films, Dominique can be heard telling him she can't wait two minutes and is clearly correct as mere seconds later crying can be heard as she cradles the family's newborn daughter. All of this is happening in front of two of the couple's children who are sat stunned in the background as their mum screams and cries.


Samsung Brings Galaxy A6 to the US for $360 - [mobile]
02:34 PM EDT - Sep,07 2018 - post a comment
Samsung today said it plans to sell the Galaxy A6 phone in the U.S. beginning September 14. The A6 is a mid-range phone that fills the gap between Samsung's entry-level J series and flagship S series phones. The A6 features a 5.6-inch Super AMOLED Infinity Display with HD+ resolution. The phone is powered by a Samsung Exynos 7884 processor with 3 GB of RAM and 32 GB of storage. The A6 offers two 16-megapixel cameras, one on front and the other on back, each with its own LED flash. The rear camera has an aperture of f/1.7, while the front camera has an aperture of f/1.9. The camera app is able to use Samsung's Bixby Vision to identify items in the viewfinder as well as translate text. A 3,000mAh battery is sealed in the chassis, and the fingerprint reader is mounted on the rear panel. The phone includes good LTE support for T-Mobile thanks to Bands 66 and 71. Other radios include Bluetooth 5.0, GPS, NFC, and WiFi. The Galaxy S6 runs Android 8 Oreo and will be sold unlocked via Samsung.com for $360. Samsung says Sprint will also sell the phone on September 14, with other carriers to follow later. Carrier pricing may be different. Last, Samsung is making the Galaxy J3 and Galaxy J7 available on September 14 unlocked via Samsung.com for $170 and $250, respectively.
Elon Musk Smokes Weed in Podcast - [briefly]
02:30 PM EDT - Sep,07 2018 - post a comment
In a
podcast
with Joe Rogan, Tesla CEO Elon Musk talks AI and smokes a little "marijuana inside tobacco." The podcast was filmed in California, meaning the joint was perfectly legal, but that apparently didn't console investors. Tesla stock is already down 6% today.
New video shows off Lenovo's upcoming slider phone - [mobile]
12:48 AM EDT - Sep,06 2018 - post a comment
The video, which has now been posted to YouTube via MySmartPrice, looks to have originally been posted on Weibo. The phone is being called the Z5 Pro and features a near bezel-less display with an in-display fingerprint reader. Of course, this in itself would be impressive, but Lenovo has taken things a step further and made the phone with a slider design.


Presenting Our Vision Of The Future: The 360c - [briefly]
12:46 AM EDT - Sep,06 2018 - post a comment
Individual mobility needs will continue to evolve. We believe that the solution will be a switch to fully autonomous electric vehicles, changing the nature of the way we travel and the way we plan and build our cities. Presenting our vision of the future: the 360c.


OnePlus Offers Open Beta of Android 9 Pie to the OnePlus 6 - [mobile]
04:35 PM EDT - Sep,05 2018 - post a comment
OnePlus
has made the first Open Beta build of OxygenOS based on Android 9 Pie available to the OnePlus 6. OnePlus had previously been testing the beta with a closed group. Now, anyone with a OnePlus 6 and the desire to check out Pie can install the beta platform on their device. OnePlus says the beta introduces a brand new user interface for Android 9 based on Pie's gesture navigation. The beta offers system improvements, more customization features, and a refreshed Do Not Disturb mode. Other features include a new Gaming Mode, improved text notifications, and third-party call notifications. OnePlus warns there are several known issues with the build. For example, Google Pay is not working, and the Google Play Store may display a "Device is not Certified by Google" notification when users attempt to download apps. Devices running the beta may also suffer from instability. Instructions for downloading and installing Android 9 Pie on the OnePlus 6 are available from OnePlus' web site.
Samsung's Foldable Phone Is Real and May Arrive This Year - [mobile]
04:34 PM EDT - Sep,05 2018 - post a comment
Samsung is hard at work completing a phone with a foldable screen and the device might be announced as soon as November, reports
CNBC
. Samsung has been working on foldable screen technology for years, but mobile chief DJ Koh told CNBC that now "it's time to deliver." Koh did not provide any hard details about the device, but said the company is working to create an experience that's different from a tablet when the phone is unfolded. Unlike old flip phones, which had a hinge and screen on one half of the device, this phone would feature a screen that bends more like a wallet so when people open it they can take advantage of a larger screen. "You can use most of the uses ... on foldable status. But when you need to browse or see something, then you may need to unfold it. But even unfolded, what kind of benefit does that give compared to the tablet? If the unfolded experience is the same as the tablet, why would [consumers] buy it?" said Koh. "So every device, every feature, every innovation should have a meaningful message to our end customer. So when the end customer uses it, [they think] 'wow, this is the reason Samsung made it'." Samsung's developer conference is scheduled for November and it's possible the company will use that event as a platform to announce its foldable phone.
Android's September Security Patches Are Here - [security]
04:34 PM EDT - Sep,05 2018 - post a comment
Google
today detailed the September security patches for Android devices. The company says it discovered a number of vulnerabilities impacting the Android runtime, framework, media framework, and system software. It also found component-level issues with hardware from Qualcomm. Most issues were given a severity rating of "high" but a significant number were listed as "critical." Many could have led to remote code execution. Google says it informed its hardware partners about the issues about 30 days ago. Google does not believe any of the security holes have been exploited by hackers. Google is pushing two updates to its Nexus and Pixel phones, dated September 1 and September 5. It will be up to individual device makers (Samsung, Motorola, et al.) to update their own hardware with the latest patches. Google will provide AOSP with the patches within 48 hours.
Apple to Repair Faulty iPhone 8 Logic Boards for Free - [mobile]
05:57 PM EDT - Sep,03 2018 - post a comment
Apple
has launched a repair program to fix defective logic boards in the iPhone 8. The company says a small number of faulty units were sold between September 2017 and March 2018 in Australia, China, Hong Kong, India, Japan, Macau, New Zealand, and the U.S. People who own an iPhone 8 can enter their serial number to see if it qualifies for a fix. The issue, accord to Apple, led to screen freezes, random restarts, and defective startups. The iPhone 8 Plus and iPhone X are not affected. People with an eligible iPhone 8 can drop it off at an Apple Store, mail it in, or bring it to an authorized repair shop. Apple suggests people backup their phone before bringing it in. The program will be available for up to three years from the iPhone 8's September 2017 launch.
Huawei Intros Android 9 Pie-Based EMUI 9.0 - [mobile]
05:57 PM EDT - Sep,03 2018 - post a comment
Huawei today revealed its forthcoming user interface skin, EMUI 9.0. The new user experience is based on Android 9 Pie, which means it offers many of the new features included in Google's code. Huawei said its goal in developing EMUI 9.0 was to simplify the experience and make it more consistent. For example, it has reduced the number of options in its settings menu from 940 in EMUI 8.0 to 843 in EMUI 9.0. The company's designers have pared back the look of individual apps and given them a consistent look across the user interface. Huawei also sought to make the UI more natural. It features nature-based wallpapers, backgrounds, and even sounds for the alarms and alert tones. The clock app will tick with the sound of a real clock and the keyboard will clack with the sound of a mechanical typewriter. The UI looks to smooth over navigation. For example, Huawei will move app controls to the bottom of the screen, where they are easier to reach, whenever possible. A new swiping gesture on the home screen will call up a navigation panel for jumping to select apps and settings. EMUI 9.0 also introduces GPU Turbo 2.0 with a focus on mobile gaming. Huawei insists its new algorithms improve GPU efficiency and reduce power needs during gaming, all while delivering smoother performance. Huawei claims EMUI 9.0's GPU as run on its new Kirin 980 SoC performs significantly faster than the Qualcomm Snapdragon 845. Last, a password vault is being added to the platform to help with app logins. People will be able to store usernames and passwords in the secure zone and then call them up using a fingerprint reader or facial recognition when signing into apps. Huawei is offering EMUI 9.0 in beta form to select devices. It will eventually be seeded to the Mate 10, Mate 10 Pro, P20, P20 Pro, Honor 10, 10 View, and Play.
How Singapore Fixed Its Housing Problem - [briefly]
02:06 PM EDT - Sep,03 2018 - post a comment
Singapore had a severe housing shortage decades ago. But it developed one of the world's best public housing programs, which has also allowed a huge number of its citizens to buy their own homes.


After Hours at Coach HQ with Selena Gomez - [off-topic]
02:03 PM EDT - Sep,03 2018 - post a comment
When work hours end, the fun begins. Selena Gomez along with a special cast of characters star in our exclusive video, celebrating the arrival of the new Coach x Selena capsule collection


First Man - Official Trailer #2 - [briefly]
12:37 AM EDT - Sep,03 2018 - post a comment
Gosling, who plays Neil Armstrong, defended the decision for not showing the US flag during the historical landing on the lunar surface, telling reporters he didn't think the legendary astronaut "viewed himself as an American hero." In Theaters and IMAX October 12


Microsoft confirms the Windows 10 October 2018 Update - [briefly]
02:47 AM EDT - Sep,02 2018 - post a comment
Windows 10 is getting its second major update this year right on schedule as October draws closer. Although some new features are subtle, the overall user experience may be greatly improved. Since the introduction of Windows 10, Microsoft has moved away from large service packs in favor of releasing two major builds each year. At IFA 2018, Microsoft has shared that the next major update will be called the
Windows 10 October 2018 Update
.
Notable features coming in the next update include a dark mode for File Explorer as well as Cloud Clipboard. Updates to Notepad that have been included in Insider Preview builds are also expected to officially implemented in the October 2018 update. Additionally, linking Android phones to your Windows 10 device will become much easier. With the help of the Your Phone app, users will be able to easily access messages and files on their smartphones from the comfort of their Windows machines. Smarter update procedures will also be enabled to prevent restarts during undesirable time periods. Microsoft has added an AI algorithm to better learn how people actually use their computers so that updates can be installed during times when users are away. Hopefully this will eliminate the frustration of having work interrupted by those pesky updates once and for all. Microsoft has not given an exact date yet for the delivery of its next major update. Last year, the Windows 10 Fall Creators Update otherwise known as build 1709 arrived on October 17. Server updates are expected to arrive concurrently with updates to client machines.
Google Buys Mastercard Data to Link Targeted Ads - [internet]
06:57 AM EDT - Sep,01 2018 - post a comment
Google
allegedly purchases data from Mastercard
pertaining to the purchase history of its 2 billion cardholders. They then cross-referenced it with Google's own online advertising tracking to learn how Mastercard cardholders viewed and reacted to, online advertising from Google in relation to physical store sales. Google boasts of its "Store Sales Measurement," and access to "approximately 70 percent" of U.S. credit and debit cards through partners.
THE PREDATOR Final Trailer (2018) - [briefly]
05:02 PM EDT - Aug,31 2018 - post a comment

From the outer reaches of space to the backwoods of southern Georgia, the hunt comes home in Shane Black's explosive reinvention of the Predator series. Now, the universe's most lethal hunters are stronger, smarter and deadlier than ever before. And only a ragtag crew of ex-soldiers and an evolutionary biology professor can prevent the end of the human race. Even if the plot is total shite....this actually looks like fun :-)



In Theaters September 14, 2018
Canadian Researchers Make a Bendable Tablet - [technology]
05:01 PM EDT - Aug,31 2018 - post a comment
Researchers from the Human Media Lab at Queen's University
created
a "tablet" that rolls up like a scroll. The device features a 7.5 inch, multitouch 2k display that can be used while extended or rolled up. A wheel at one end of the prototype can scroll through content, and it even features a camera for gesture-based controls.
Facebook Watch Now Available Globally - [internet]
04:58 PM EDT - Aug,31 2018 - post a comment
Facebook
Watch, the company's dedicated video platform, is expanding to all countries around the world. Facebook Watch is a place for episodic shows that are available on mobile, on PCs, and in Facebook's TV apps. The service is personalized to help people find new content, sometimes based on what users' friends and communities watch. People can leave comments on shows in order to connect with friends and others. Shows may offer dedicated Facebook Groups for more in-depth discussions. The platform also supports group watching for shared experiences. Facebook Watch is a platform for creators and publishers seeking to find dedicated audiences, similar to the way YouTube stars have created their own niches. Facebook first launched Watch in the U.S. in 2017. It is now available to everyone.
Parallels Desktop 14 Makes Windows Run Faster On Mac - [software]
04:56 PM EDT - Aug,31 2018 - post a comment
Mac users rejoice: the all-new Parallels Desktop 14 has been out for a few days now. For those of you who don't know what Parallels is here's a quick intro: Parallels is the top selling software for running Windows on your Mac device. It's a virtual machine (VM) so you don't have to keep rebooting to switch between either OS – Windows essentially becomes a window! With Parallels 14 comes a truckload of new improvements and innovations, the first being enhanced storage optimisation. VMs typically take up a ton of space, anywhere from 15 to a 100GB. The newly engineered storage optimisations take both Windows and Mac mechanisms into account to give you significant storage savings. Newly created snapshots using Parallels 14 have shown to occupy 15% less disk space. Its most obvious use is enabling users to run Windows applications while staying booted on MacOS. Uniquely-Windows features like Microsoft Ink are also available when editing MS Office documents on Mac OS. This also includes pressure sensitive support in various applications like PowerPoint, MS Edge and Photoshop. Parallels Desktop 14 is even capable of using the pressure sensing on the Macbook touchpad!

The Touch Bar on the latest iterations of the MacBook Pro is a pretty nifty tool for owners of the Macbooks that possess it. And though not new, Parallels Desktop 14 has added more preconfigured Touch Bar sets for many applications like SketchUp, OneNote and AutoCAD. These join the other Touch Bar sets (Windows Start Menu, various browsers) that have already been part of Parallels. The software is all ready for MacOS Mojave, the upcoming iteration of MacOS currently still undergoing beta testing. Parallels Desktop 14 will support Dark Mode, along with quick actions. Other features optimised for Mojave are in development and will be released to users around the public release of the OS. arallels Business Edition will come with new tools to improve the management of workflows and security systems. The Parallels Toolbox has more than 30 useful single-click functions. You can now do things like make a screen capture of a full webpage, free much-needed RAM and resize images all with a few clicks. Some other tools in the box include downloading videos from YouTube and other video hosting sites, simplifying an otherwise tedious process. Parallels claims up to 80% faster application launch times and 10% faster boot times – meaning that your Mac could potentially launch Windows OS faster than your PC!
The Amazing Life-size LEGO Technic Bugatti Chiron that DRIVES! - [briefly]
09:56 AM EDT - Aug,30 2018 - post a comment
When we say with LEGO Technic you can BUILD FOR REAL, we really mean it! Here's our amazing 1:1 version of the iconic Bugatti Chiron. Not only does it look like the real thing, it also drives as well – and to prove it we took it for a spin on the same German track where Bugatti do their testing...


GeForce RTX Turing Q&A With NVIDIA's Tom Petersen! - [hardware]
03:28 AM EDT - Aug,30 2018 - post a comment
Wednesday 8/29 - On this episode of HotHardware's Two And Half Geeks we get together with NVIDIA Director of Technical Marketing, Tom Petersen, for a chat about the new GeForce RTX series of graphics cards and the NVIDIA Turing GPU architecture that powers them. JOIN US to get your questions answered!


Google Redesigns WearOS with a Focus On Assistant and Health - [gadgets]
06:08 PM EDT - Aug,29 2018 - post a comment
Google
today said WearOS will soon adopt a redesigned user interface that's meant to make certain types of information easier to find and use. To start, a new notification stream should improve how people manage incoming alerts. WearOS users can tap to interact with notifications, including accessing and sending smart replies without leaving the notification stream. The new WearOS brings new focus to Google Assistant, offering proactive and personalized help. For example, Assistant knows your schedule and when you're traveling. It will proactively help users find the details concerning their flight and hotel, as well as the weather and available restaurants at their destination. It will also offer warnings when there are traffic delays or when it is about to rain. Last, WearOS taps into new health and fitness functions. WearOS incorporates the new tools recently added to Google Fit. These allow people to track their basic movement and steps, as well as automatically record select workouts. The new WearOS will be pushed to WearOS smartwatches over the coming months.
In related news, Casio today announced the WSD-F30 smartwatch based on Google's WearOS. It falls under the banner of Casio's Pro Trek branding. Casio's primary goal was to create a toughened wearable that can handle whatever abuse the owner subjects it to. It meets mil-spec 810G for protection against temperature extremes, shock, vibration, fog, impacts, and more. The display measures 1.2 inches with 360 by 360 pixels. The WSD-F30 features wearable maps, allowing people to download local areas and still track their location in real time based on the stored data. Casio says the watch has a good lineup of native fitness apps. Nine activities are automatically covered, such as trekking, fishing, surfing, golf, horse riding, weightlifting, and others. It has Casio's multi-timepiece display with barometer, compass, and altimeter. When the battery is nearly dead, the watch will be able to display just the time for a period of up to 30 days. A new algorithm helps better manage battery life and normal battery life is expected to be about three days. The watch boasts a new, thinner smart design. Casio claims the WSD-F30 is 3.9mm narrower than the previous model, and 0.4mm thinner. The smaller footprint makes it easier to wear. It includes Bluetooth and WiDi, but not LTE. It comes in orange, black, and blue. Pricing and availability was not immediately disclosed.
Samsung Galaxy Note 9 Features Water Carbon Cooling System - [mobile]
11:28 AM EDT - Aug,29 2018 - post a comment
Samsung first introduced a water-based cooling system in the Galaxy S7, and
just announced
a much improved version that will ship in the Galaxy Note 9. The system features a porous, water filled cavity that carries heat away from the SOC using carbon fiber as a highly efficient TIM. In the Galaxy Note 9, Samsung added a copper layer between the 2 different TIM layers and dramatically increased the size of the heatspreader, allowing the device to dissipate far more power under sustained loads than previous generations.
30 Minutes of Internet Access Costs Vacationing Family $13,470 - [briefly]
06:50 AM EDT - Aug,29 2018 - post a comment
A San Jose, California family learned the hard way that airplane mode does not shut off the internet to a cellphone. As their flight crossed over Vietnam, the family's son Nicholas Chung was playing chess offline with airplane mode enabled. Little did he know that apps are still allowed internet access in airplane mode and
he inadvertently racked up a $13,470 bill in 30 minutes.
T-Mobile offered the family a steal of a deal when they lowered the bill to only $3,800 but the Chung family wasn't buying it. They contacted their local news station and 7 On Your Side convinced T-Mobile to shred the bill.
Microsoft releases Windows Server 2019 build 17744 - [briefly]
03:12 PM EDT - Aug,28 2018 - post a comment
Microsoft today released Windows Server 2019 Insider Preview
build 17744
. The news comes right on schedule, as these things seem to happen every Tuesday at 10am Pacific Time.
or Windows Server 2019, Microsoft Hyper-V Server provides a robust, optimized enterprise-class virtualization platform that enables improved server utilization and reduced costs. This preview release of Microsoft Hyper-V Server includes various updates and fixes including:

Installation no longer prompts for a product key. Microsoft Hyper-V Server is an enterprise hypervisor that is provided at no additional cost.
Administrators are now properly prompted to change their passwords when initially signing in.
Updated installation branding.

Microsoft Hyper-V Server 2019 also includes additional features such as:

Failover Clustering hardening. Failover Clustering no longer requires the use of NTLM.
Server Message Block (SMB) hardening. SMB 1.0 is disabled by default.
Windows Subsystem for Linux is built in.
Windows Defender Advanced Threat Protection is built in.
.NET Framework 4.7 is built-in. (Microsoft Hyper-V Server 2016 included .NET Framework 4.6).

Finally, Microsoft Hyper-V Server can be fully managed by Windows Admin Center to provide a modern, remote management solution that integrates with Azure Backup, disaster recovery, and more.
Google's Lightweight Search App Can Now Read Web Pages Aloud - [internet]
03:09 PM EDT - Aug,28 2018 - post a comment
Google
today updated its Google Go search application with a handy new feature: the ability to read web sites out loud. Google Go is primarily found on devices running the Android Go platform. It can now read billions of web pages in 28 different languages in a smooth an natural-sounding voice. Google says the technology uses artificial intelligence to ascertain which parts of a web site to read out loud and which to skip over. The feature uses minimal data and can work over 2G connections. Google believes the feature will be useful for these with poor eyesight, or when multitasking, or when learning a new language. The feature is available to the latest version of Google Go.
Instagram Introduces New Security and Verification Tools - [internet]
03:08 PM EDT - Aug,28 2018 - post a comment
Instagram
today said it has introduced three new features that are meant to help keep its one billion users safe. To start, a new "about this account" section will appear so people can see when other public accounts were created, where it is located, if the screen name has been changed, and what ad campaigns the account might be running. This is reserved for accounts with large numbers of followers. Second, Instagram is making it easier for people to verify their accounts. Those who wish to verify their account can follow the steps in the settings menu. Instagram says not everyone who applies for account verification will receive it. Verified accounts will feature a blue checkmark, signifying the account is genuine. Last, Instagram plans to soon add support for third-party authenticator apps. This allows people to add an extra layer of security. For example, a user could choose to rely on 1Password rather than SMS as part of a two-factor login. Instagram says the first two tools are rolling out now and third-party authenticator support will arrive soon.
AMD Radeon Adrenalin 18.8.2 Driver - [gaming]
03:01 PM EDT - Aug,28 2018 - post a comment
Similarly to NVIDIA, AMD has released
a brand new driver
for its graphics cards. According to the release notes, the AMD Radeon Adrenalin 18.8.2 driver is optimized for Strange Brigade and F1 2018. Going into more details, the AMD Radeon Adrenalin 18.8.2 offers up to 5% faster performance on the Radeon RX Vega 64 and up to 3% faster performance on the Radeon RX 580 in Strange Brigade. Moreover, this driver addresses some instability and stutter issues that gamers experienced when playing with FRTC and Instant Replay enabled, an application hang when changing video settings and dimmed or grey images with HDR10 enabled in Far Cry 5, and some bugs that affected Radeon Chill and Radeon FreeSync.
GeForce Game Ready Driver v399.07 - WHQL - [gaming]
04:39 PM EDT - Aug,27 2018 - post a comment
New NVIDIA Game Ready Drivers
(
Windows 10
/
Windows 7/8
) today with support for Battlefield V Open Beta, F1 2018, Immortal: Unchained, Pro Evolution Soccer 2019, Strange Brigade, and Switchblade. Application SLI Profiles Added or updated the following SLI profiles: ~ F1 2018 ~ Immortal: Unchained 3D Vision Profiles Added or updated the following 3D Vision profiles: ~ F1 2018 - Good ~ Strange Brigade - Not recommended.
Changes and Fixed Issues in Version 399.07
The following sections list the important changes and the most common issues resolved
in this version. This list is only a subset of the total number of changes made in this driver
version. The NVIDIA bug number is provided for reference.
Fixed Issues in this Release
- [Rainbow Six Siege]: TAA at 100% causes screen to be blurry when not moving in after
driver update. [2322283]
- [Notebook][MSHybrid]: Fixed diagonal tearing by using win7-blit model. [2042900]
- [GeForce GTX 1050/1070]: OpenGL driver does not release the rendering context
correctly. [2305430]
- [Oculus]: Blue-screen crash occurs when using Oculus VR software. [2321140]
- [Geforce 600/700 series Kepler GPUs][Doom (2016)]: Missing textures when using
Vulkan API. [2322723]
- [LA Noire VR]: Stability issues occur when running LA Noire VR. [2305821]
- [Call of Duty Black Ops 4]: Stuttering and performance issues occur for some game
configurations. [2318552]
- [G-SYNC]: Windowed G-Sync mode may stutter after upgrading to Windows 10
Spring Creators Update. [2097340]
Cyberpunk 2077 Gameplay Reveal - 48-minute walkthrough - [gaming]
04:28 PM EDT - Aug,27 2018 - post a comment
Watch 48 minutes of official 2018 gameplay from Cyberpunk 2077 and get a glimpse into the world of perils and possibilities that is Night City - the most vibrant and dangerous metropolis of the future. This video contains work-in-progress gameplay - everything you see is potentially subject to change.


Google Pixel 3 XL Glamorously Unboxed a Month before Launch - [mobile]
04:18 PM EDT - Aug,25 2018 - post a comment
Buying unannounced smartphones on the black market is not a new practice by any means, and its legality is certainly dubious at best depending on your jurisdiction (knowingly buying stolen goods is a misdemeanor or a felony in the United States), but this is definitely a big leak at Google's expense and one that is coming earlier than even the most revealing leaks of previous Pixel phones.


NEXT 50 articles...