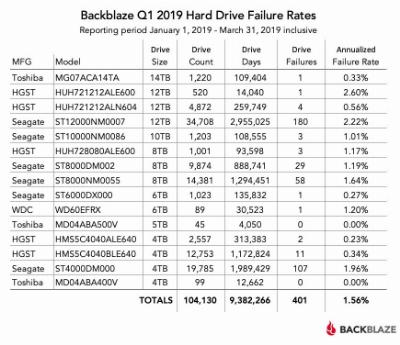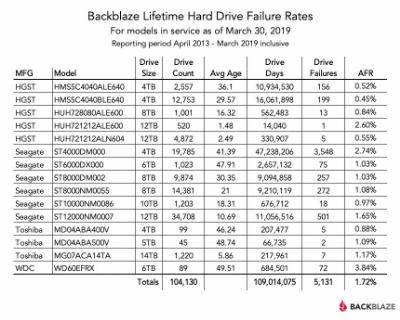 At the end of Q1 2019,
Backblaze was using 104,325 hard drives
to store data. For our evaluation we remove from consideration those drives that were used for testing purposes and those drive models for which we did not have at least 45 drives (see why below). This leaves us with 104,130 hard drives. The table below covers what happened in Q1 2019. If a drive model has a failure rate of 0%, it means there were no drive failures of that model during Q1 2019. The two drives listed with zero failures in Q1 were the 4 TB and 5 TB Toshiba models. Neither has a large enough number of drive days to be statistically significant, but in the case of the 5 TB model, you have to go back to Q2 2016 to find the last drive failure we had of that model.