NEWS
rss feed


top 100
archive
submit news
FREE eBooks
REVIEWS
SOFTWARE
CD/DVD tools
Free Antivir
Security
Drivers
Utilities
FORUMS
comments
hardware
software
off-topic
LINKS
SPONSORS:
Forex Brokers Reviewed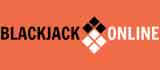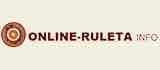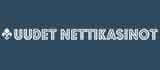 Download Instagram Stories
Syllable Word Counter

Try to play real money casino with no risk by claiming offers at freespinsnodeposituk.com that lists no deposit free spins

When playing bingo online, we recommend to read verified reviews at bingosite.org.uk before choosing a bingo site to play at.

Check out https://casinopiloten.se/basta-casinon-online for the best online casino sites with highest bonuses in Sweden.

Bästa mobilcasino means the best mobile casino in Swedish. Visit NyaMobilCasinon.se and play at top smartphone casinos.

Looking for free spins? https://nyacasinonsverige.se/nya-free-spins/ Visit and claim 10, 20, 50 or more extra spins to play your favourite slots.
(C) 2006-2018 TechAmok
All Rights Reserved.
CONTACT
this is ggmania.com subsite
CDV Drops StarForce - [gaming]
06:32 PM EDT - May,26 2006 - post a comment
CDV announced that it is dropping StarForce
, opting to transition over to the lesser known (but also less notorious) TAGES copy protection software. As reasoning for the move, CDV cited, quite simply, "consumer demand." Hehe, damn right!
In response to consumer demand, CDV Software Entertainment is pleased to announce that they will be migrating to TAGES brand copy protection for future game releases. TAGES will first be integrated into the retail release of Glory of the Roman Empire, scheduled to ship on June 26 across North America. After the release of Glory of the Roman Empire, CDV will continue to integrate TAGES on a case-by-case basis.

"We believe that TAGES will provide a sensible balance between protecting CDV's intellectual property rights against piracy, while at the same time minimizing the restrictions experienced by legitimate owners of our products," explained CDV's Chief Technology Officer, Teut Weidemann.




Add your comment

(free registration

required)



Sep,18 2018 How To Make a Bulletproof iPhone Case Sep,18 2018 Apple Turns the Page On iBooks, Now Apple Books In iTunes App Store Sep,18 2018 Congress Wants to Drop the Hammer on ZTE Should It Mess Up Sep,17 2018 CAPTAIN MARVEL - Teaser Trailer (2019) Sep,17 2018 Crash your iPhone with just a few lines of CSS Sep,17 2018 Google Adds a Dash of AI to Its Sound Search Song Seeker Sep,17 2018 RTX 2080 TI vs GTX 1080 TI Benchmark Sep,15 2018 NVIDIA GeForce RTX 2080Ti & RTX 2080 Benchmarks Sep,14 2018 Everything You Need to Know about the iPhone XS in 1 Minute Sep,14 2018 10 Things You Might Not have Noticed in Fortnite Sep,13 2018 Apple's new iPhones are priced absurdly high in Europe Sep,13 2018 Spotify Boosts Device Download Limit to 10,000 Songs Sep,13 2018 Apple All But Scraps Its AirPower Wireless Charging Pad Sep,13 2018 HP Introduces Metal Jet 3D Printers Sep,13 2018 AMD Radeon Software Adrenalin Edition 18.9.1 Drivers Sep,12 2018 Olivia Culpo for Modeliste Magazine Sep,12 2018 Google Upgrades Its USB Dongle and Raises the Price Sep,12 2018 iPhone Xs and Xs Max Update Key Specs of Apple's Flagship