NEWS
rss feed


top 100
archive
submit news
FREE eBooks
REVIEWS
SOFTWARE
CD/DVD tools
Free Antivir
Security
Drivers
Utilities
FORUMS
comments
hardware
software
off-topic
LINKS
SPONSORS:
Forex Brokers Reviewed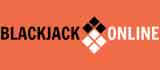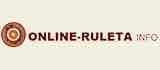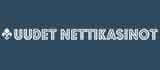 Download Instagram Stories
Syllable Word Counter

Try to play real money casino with no risk by claiming offers at freespinsnodeposituk.com that lists no deposit free spins

When playing bingo online, we recommend to read verified reviews at bingosite.org.uk before choosing a bingo site to play at.

Check out https://casinopiloten.se/basta-casinon-online for the best online casino sites with highest bonuses in Sweden.

Bästa mobilcasino means the best mobile casino in Swedish. Visit NyaMobilCasinon.se and play at top smartphone casinos.

Looking for free spins? https://nyacasinonsverige.se/nya-free-spins/ Visit and claim 10, 20, 50 or more extra spins to play your favourite slots.
(C) 2006-2018 TechAmok
All Rights Reserved.
CONTACT
this is ggmania.com subsite
Intel Core i9-9900K confirmed to be soldered - [hardware]
07:16 PM EDT - Aug,17 2018 - post a comment
It looks like the first salvo of new Intel Core 9th gen series processors (Coffee Lake Refresh) will be the high-end unlocked processors as follows; the Core i9-9900K, Core i7-9700K, and Core i5-9600K. This falls precisely in line with earlier rumours. There is confirmation provided for base and boost clock speeds, core counts, TDPs and more.
The slide confirms
that at least the top end Intel Core i9-9900K will arrive with a new Solder Thermal Interface Material (STIM). However, as Intel writes that "not all features are available on all SKUs" we don't know if the Core i7-9700K or Core i5-9600K will come with STIM (reminds me of StarCraft). Earlier rumours, that appear to be now confirmed, contained the detail that octa-core parts would come with a STIM while lower-end fewer-core parts will make do with the less thermally efficient but cheaper paste.
Some key features of the new 8 core processors are listed below:

First performance Intel Core i9 desktop s-series processor
Up to 8 cores
Intel Z390 chipset compatible
Solder Thermal Interface Material (STIM)
Integrated USB 3.1 Gen 2 and Integrated Intel Wireless-AC
Up to 16 threads, 5.0 GHz, 16 MB cache, and 40 platform PCIe lanes (16 CPU + 24 PCH)
Compatible with all Intel 300 series chipsets
Intel Optane memory and Intel Optane SSD support
Thunderbolt 3 support




Add your comment

(free registration

required)



Sep,18 2018 How To Make a Bulletproof iPhone Case Sep,18 2018 Apple Turns the Page On iBooks, Now Apple Books In iTunes App Store Sep,18 2018 Congress Wants to Drop the Hammer on ZTE Should It Mess Up Sep,17 2018 CAPTAIN MARVEL - Teaser Trailer (2019) Sep,17 2018 Crash your iPhone with just a few lines of CSS Sep,17 2018 Google Adds a Dash of AI to Its Sound Search Song Seeker Sep,17 2018 RTX 2080 TI vs GTX 1080 TI Benchmark Sep,15 2018 NVIDIA GeForce RTX 2080Ti & RTX 2080 Benchmarks Sep,14 2018 Everything You Need to Know about the iPhone XS in 1 Minute Sep,14 2018 10 Things You Might Not have Noticed in Fortnite Sep,13 2018 Apple's new iPhones are priced absurdly high in Europe Sep,13 2018 Spotify Boosts Device Download Limit to 10,000 Songs Sep,13 2018 Apple All But Scraps Its AirPower Wireless Charging Pad Sep,13 2018 HP Introduces Metal Jet 3D Printers Sep,13 2018 AMD Radeon Software Adrenalin Edition 18.9.1 Drivers Sep,12 2018 Olivia Culpo for Modeliste Magazine Sep,12 2018 Google Upgrades Its USB Dongle and Raises the Price Sep,12 2018 iPhone Xs and Xs Max Update Key Specs of Apple's Flagship