NEWS
rss feed


top 100
archive
submit news
FREE eBooks
REVIEWS
SOFTWARE
CD/DVD tools
Free Antivir
Security
Drivers
Utilities
FORUMS
comments
hardware
software
off-topic
LINKS
SPONSORS:
Forex Brokers Reviewed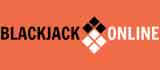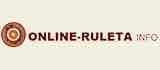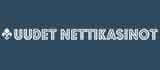 Download Instagram Stories
Syllable Word Counter

Try to play real money casino with no risk by claiming offers at freespinsnodeposituk.com that lists no deposit free spins

When playing bingo online, we recommend to read verified reviews at bingosite.org.uk before choosing a bingo site to play at.



Bästa mobilcasino means the best mobile casino in Swedish. Visit NyaMobilCasinon.se and play at top smartphone casinos.

Looking for free spins? https://nyacasinonsverige.se/nya-free-spins/ Visit and claim 10, 20, 50 or more extra spins to play your favourite slots.
(C) 2006-2018 TechAmok
All Rights Reserved.
CONTACT
this is ggmania.com subsite
GeForce Game Ready Driver 398.82 WHQL - [gaming]
05:49 PM EDT - Aug,02 2018 - post a comment
NVIDIA today released
GeForce 398.82 WHQL drivers
. These drivers are game-ready for the week's hottest game releases: "World of Warcraft: Battle for Azeroth," and "Monster Hunter: World." Nvidia boasts that their GTX 1060 will handle World of Warcraft at 60FPS at 1080p, a GTX 1070 is great for 1440p, and the GTX 1080 is perfect for 4K gaming in the title. These are all done with the
in-game settings on the "High" preset.
I didn't see mention of what settings will be needed for Monster Hunter: World to achieve 60 FPS though ;-) The drivers also add or update SLI profiles for "Call of Duty: Black Ops 4" and "World of Warcraft." The drivers fix color corruption seen on "World of Warcraft: Legion" on machines with G-Sync HDR and Windows HDR mode enabled. The drivers also bring back graphics settings in "Wolfenstein II: The New Colossus," and missing G-Sync Control Panel on machines with G-Sync Surround.
If you like World of Warcraft, you like stats, so here's some: at 1920x1080, our benchmarking concluded with an average framerate of 65.4 on the GeForce GTX 1060, when paired with an i5-6600K. A minimum framerate of 53 was the lowest we saw, and the frametime plot was near-perfect, indicating performance was smooth and stable. At 2560x1440, the GeForce GTX 1070 gave us a 65.6 FPS average, with a minimum of 52, and equally-smooth frametimes . And at 4K, it's recommended that players step up to an i7 for a perfect 60 frames per second on a GeForce GTX 1080, with the occasional dip to 51 FPS.




Add your comment

(free registration

required)



Aug,16 2018 World's Hottest Women: Hot Russian Viki Odintcova! Aug,16 2018 Battlefield 5 Gamescom 2018 Trailer Aug,15 2018 Microsoft Patch Tuesday Addresses Intel L1 Terminal Fault Aug,15 2018 Samsung Develops Its Own 5G Modem Aug,15 2018 Intel discloses three more chip flaws Aug,14 2018 A Dark 'Venom'-Style Trailer Remix Of Jim Carrey's 'The Mask' Aug,14 2018 NVIDIA Unveils Turing GPU for the RTX Quadro Lineup Aug,14 2018 Nvidia Teases New Lineup of Consumer Video Cards Aug,13 2018 Casual day im Moscow - short movie Aug,13 2018 Apple Seeds iOS 12 Beta 7 to Developers Aug,12 2018 Samsung Galaxy Note 9 Review After 30 Hours Aug,12 2018 Unboxing the 500 Million Limited Edition PS4 Pro Aug,12 2018 LITTLE BIG - FARADENZA (official music video) Aug,12 2018 Elsa Hosk is amazing Aug,12 2018 Hacker Finds Hidden 'God Mode' on Old x86 CPUs Aug,12 2018 Intel's new Core i9-9900K: 8C/16T with all-core 4.7GHz boost Aug,11 2018 Nvidia GeForce Hotfix Driver Version 398.98 Aug,11 2018 DOOM Eternal Gameplay Video