NEWS
rss feed


top 100
archive
submit news
FREE eBooks
REVIEWS
SOFTWARE
CD/DVD tools
Free Antivir
Security
Drivers
Utilities
FORUMS
comments
hardware
software
off-topic
LINKS
SPONSORS:
Forex Brokers Reviewed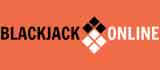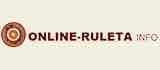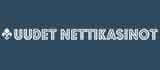 Download Instagram Stories
Syllable Word Counter

Try to play real money casino with no risk by claiming offers at freespinsnodeposituk.com that lists no deposit free spins

When playing bingo online, we recommend to read verified reviews at bingosite.org.uk before choosing a bingo site to play at.

Check out https://casinopiloten.se/basta-casinon-online for the best online casino sites with highest bonuses in Sweden.

Bästa mobilcasino means the best mobile casino in Swedish. Visit NyaMobilCasinon.se and play at top smartphone casinos.

Looking for free spins? https://nyacasinonsverige.se/nya-free-spins/ Visit and claim 10, 20, 50 or more extra spins to play your favourite slots.
(C) 2006-2018 TechAmok
All Rights Reserved.
CONTACT
this is ggmania.com subsite
AMD ReLive Hotfix Drivers 17.1.1 - [gaming]
06:51 PM EDT - Nov,03 2017 - post a comment
AMD has released their new
Radeon Software Crimson 17.11.1 driver
, which comes with game-specific optimisations for Call of Duty: WWII which are said to offer around 5% more performance within the game. This driver also features improvements to AMD's XConnect Technology, which now supports RX Vega 56 graphics cards inside select eGPU (external GPU) enclosures.
Radeon Software Crimson ReLive Edition 17.11.1 Highlights

Support For

Call of Duty: WWII
- Up to 5% faster performance on Radeon RX Vega64 (8GB) graphics than with Radeon Software Crimson ReLive Edition 17.10.3 at 2560x1440. (1)
AMD XConnect Technology
- Now supported on Radeon RX Vega56 series graphics products for select eGPU enclosures.

Fixed Issues
- Radeon Software may intermittently cause an application crash on limited numbers of DirectX11 or OpenGL applications on their first run.
- Some gaming or productivity applications may experience a random hang or application crash when performing task switching.
- Radeon WattMan reset and restore factory default options may not reset graphics or memory clocks.
- Radeon WattMan reset and restore factory default options may not reset graphics or memory clocks.
- Oculus Dash may experience a random application hang.
- Bezel compensation in mixed mode Eyefinity cannot be applied.
- Radeon Settings may experience overlapping text or corruption in the Multi GPU profiles page.
- Tom Clancy's Ghost Recon: Wildlands may experience minor corruption with Anisotropic Filtering (AF) enabled.
- Middle-earth: Shadow of War may experience ghosting or distortion in gameplay on Multi GPU enabled system configurations.
- AMD XConnect Technology products may not be detected/enabled on reconnection if previously disconnected during system sleep
- A limited number of system devices such as printers may be removed during Radeon Software uninstallation.

Known Issues
- Some desktop productivity apps may experience latency when dragging or moving windows.
- Tom Clancy's Rainbow Six Siege may experience an application hang when breaching walls with grenades or explosives.
- Rise of the Tomb Raider may experience an intermittent application hang during gameplay.
- A random system hang may be experienced after extended periods of use on system configurations using 12 GPU's for compute workloads.
- The GPU Workload feature may cause a system hang when switching to Compute while AMD CrossFire is enabled. A workaround is to disable AMD CrossFire before switching the toggle to Compute workloads.
- Resizing the Radeon Settings window may cause the user interface to stutter or exhibit corruption temporarily.
- Unstable Radeon WattMan profiles may not be restored to default after a system hang.
- OverWatch may experience a random or intermittent hang on some system configurations. Disabling Radeon ReLive as a temporary workaround may resolve the issue.

Footnotes
Testing conducted by AMD Performance Labs as of November 1st, 2017 on the 8GB Radeon RX Vega64, on a test system comprising of Intel i7 7700X CPU (4.2 GHz), 16GB DDR4-3000 Mhz system memory, and Windows 10 x64 using the game Call of Duty®: WWII on the highest game presets. PC manufacturers may vary configurations, yielding different results. At 2560x1440, the Radeon RX Vega64 scored 120.6 FPS with Radeon Software 17.10.3 whereas the Radeon RX Vega64 scored 129.6 FPS with Radeon Software 17.11.1. Performance may vary based on use of latest drivers.(1)




Add your comment

(free registration

required)



Sep,21 2018 All Magicians on Britain's Got Talent 2018 Sep,21 2018 Tesla Model 3 (2018) Frontal Crash Test Sep,21 2018 Artificial Intelligence: The Robots Are Now Hiring Sep,21 2018 OnePlus Pushing Android 9 Pie to the OnePlus 6 Sep,21 2018 Samsung Calls It a Day On Samsung Call Stickers Sep,20 2018 World's First Teardown of the Apple iPhone XS Sep,20 2018 iOS 12 is now available Sep,20 2018 Samsung Intros the Galaxy A7 with 3 Rear Cameras Sep,19 2018 Twitter Adds Ability to Send Replies While Watching Videos Sep,19 2018 NVIDIA GeForce 411.63 Game Ready Driver Sep,19 2018 How someone stole $200,000 from me Sep,19 2018 Mozilla Launches a VR Browser Sep,18 2018 How To Make a Bulletproof iPhone Case Sep,18 2018 Apple Turns the Page On iBooks, Now Apple Books In iTunes App Store Sep,18 2018 Congress Wants to Drop the Hammer on ZTE Should It Mess Up Sep,17 2018 CAPTAIN MARVEL - Teaser Trailer (2019) Sep,17 2018 Crash your iPhone with just a few lines of CSS Sep,17 2018 Google Adds a Dash of AI to Its Sound Search Song Seeker