NEWS
rss feed


top 100
archive
submit news
FREE eBooks
REVIEWS
SOFTWARE
CD/DVD tools
Free Antivir
Security
Drivers
Utilities
FORUMS
comments
hardware
software
off-topic
LINKS
SPONSORS:
Forex Brokers Reviewed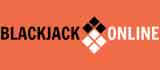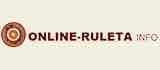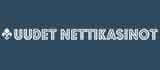 Download Instagram Stories
Syllable Word Counter

Try to play real money casino with no risk by claiming offers at freespinsnodeposituk.com that lists no deposit free spins

When playing bingo online, we recommend to read verified reviews at bingosite.org.uk before choosing a bingo site to play at.

Check out https://casinopiloten.se/basta-casinon-online for the best online casino sites with highest bonuses in Sweden.

Bästa mobilcasino means the best mobile casino in Swedish. Visit NyaMobilCasinon.se and play at top smartphone casinos.

Looking for free spins? https://nyacasinonsverige.se/nya-free-spins/ Visit and claim 10, 20, 50 or more extra spins to play your favourite slots.
(C) 2006-2018 TechAmok
All Rights Reserved.
CONTACT
this is ggmania.com subsite
AMD Radeon Software Adrenalin 18.8.1 Beta Drivers - [briefly]
02:14 AM EDT - Aug,07 2018 - post a comment
AMD today released version
18.8.1 beta
of its Radeon Software Adrenalin drivers that keep your graphics card's performance equal to that of a well/oiled machine (figuratively, of course). The new software version brings driver-level support and improvements for the upcoming (and highly awaited) Monster Hunter: World. for that game, this driver release promises up to 5% and 6% increased performance on AMD's RX Vega graphics card and RX 580, respectively, compared to AMD's 18.6.1 driver release at 1080p. This driver also adds support for World of Warcraft : Battle for Azeroth, We Happy Few, and Madden NFL 19. Another interesting additions are the extended functions for the Vulkan API, supporting more commands than previous driver versions.
Fixed Issues

Fortnite may experience an application crash on game launch in Windows 7.
Some games may experience a game crash or hang on multi GPU system configurations when changing or applying resolutions.
Graphics and memory clock speeds may remain elevated or locked while gaming if video content is also playing on the system.
Civilization VI may experience a game crash using DirectX 12 API on game or map launch.
Samsung HMD Odyssey may experience intermittent black screens or flashing on Radeon RX Vega series graphics products.




Add your comment

(free registration

required)



Sep,18 2018 How To Make a Bulletproof iPhone Case Sep,18 2018 Apple Turns the Page On iBooks, Now Apple Books In iTunes App Store Sep,18 2018 Congress Wants to Drop the Hammer on ZTE Should It Mess Up Sep,17 2018 CAPTAIN MARVEL - Teaser Trailer (2019) Sep,17 2018 Crash your iPhone with just a few lines of CSS Sep,17 2018 Google Adds a Dash of AI to Its Sound Search Song Seeker Sep,17 2018 RTX 2080 TI vs GTX 1080 TI Benchmark Sep,15 2018 NVIDIA GeForce RTX 2080Ti & RTX 2080 Benchmarks Sep,14 2018 Everything You Need to Know about the iPhone XS in 1 Minute Sep,14 2018 10 Things You Might Not have Noticed in Fortnite Sep,13 2018 Apple's new iPhones are priced absurdly high in Europe Sep,13 2018 Spotify Boosts Device Download Limit to 10,000 Songs Sep,13 2018 Apple All But Scraps Its AirPower Wireless Charging Pad Sep,13 2018 HP Introduces Metal Jet 3D Printers Sep,13 2018 AMD Radeon Software Adrenalin Edition 18.9.1 Drivers Sep,12 2018 Olivia Culpo for Modeliste Magazine Sep,12 2018 Google Upgrades Its USB Dongle and Raises the Price Sep,12 2018 iPhone Xs and Xs Max Update Key Specs of Apple's Flagship