NEWS
rss feed


top 100
archive
submit news
FREE eBooks
REVIEWS
SOFTWARE
CD/DVD tools
Free Antivir
Security
Drivers
Utilities
FORUMS
comments
hardware
software
off-topic
LINKS
SPONSORS:
Forex Brokers Reviewed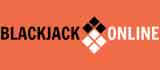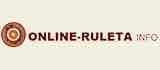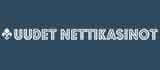 Download Instagram Stories
Syllable Word Counter

Try to play real money casino with no risk by claiming offers at freespinsnodeposituk.com that lists no deposit free spins

When playing bingo online, we recommend to read verified reviews at bingosite.org.uk before choosing a bingo site to play at.



Bästa mobilcasino means the best mobile casino in Swedish. Visit NyaMobilCasinon.se and play at top smartphone casinos.

Looking for free spins? https://nyacasinonsverige.se/nya-free-spins/ Visit and claim 10, 20, 50 or more extra spins to play your favourite slots.
(C) 2006-2018 TechAmok
All Rights Reserved.
CONTACT
this is ggmania.com subsite
NVIDIA Releases GeForce 384.94 WHQL Drivers - [gaming]
02:35 AM EDT - Jul,25 2017 - post a comment
NVIDIA is rolling out new
GeForce 384.94 WHQL drivers
. This update provides optimal experience LawBreakers, ARK: Survival Evolved, Fortnite Early Access, Dark and Light, and Hellblade: Senua's Sacrifice. ARK: SE has been on Early Access on Steam for over two years, but is finally coming out on August 8. Despite being a Steam Early Access title, ARK: SE has over 9 million users world wide. Maybe because it is hard to ignore a game that lets you hunt and hang around with massive dinosaurs. The previous GeForce 384.76 driver update was for the beta of LawBreakers but the new 384.94 WHQL is for the full game. This title has an August 8 release date as well. Aside from game optimizations, the 384.94 WHQL provides SLI profiles for both LawBreakers and ARK: Survival Eolved, as well as IL-2: Sturmovik: Battle of Stalingrad.
Other Changes in Version 384.94 WHQL update include:

[SLI][GeForce GTX 980][IL2-Sturmovik Battle of Stalingrad]: There is no performance improvement under DirectX 11 after enabling SLI. [1903543]
[Star Ruler 2]: The game crashes within minutes of gameplay. [1945976]
[Titan Xp][Mass Effect – Andromeda]: After launching the game in full-screen mode, HDR cannot be enabled from the in-game HDR settings. [200315052]
[GeForce TX 1070/1080][Shadow Warrior 2]: Windows HDR settings conflict with in-game HDR settings, resulting in color over-saturation. [1882582]
[GeForce GTX 970][Gears of War 4]: The game may freeze with Release 384 drivers. [1954654]
[GeForce GTX 780/780 Ti][NieR:Automata]: The screen may freeze during gameplay. [1892334]
[Titan X][Watch Dogs 2]: The game may crash when launched. [1952270]
[GeForce GTX][DNF]: Poor game performance. [1936955]
[Windows Store – Channel 9 / rPlay]: In full-screen mode, the application playback becomes choppy and then the application crashes. [1953090]
[GeForce GTX 980][DisplayPort]: There is no signal on the monitor after turning the monitor off and then back on. [1904801




Add your comment

(free registration

required)



Aug,17 2018 Intel Core i9-9900K confirmed to be soldered Aug,17 2018 NVIDIA GeForce RTX 2080Ti is real Aug,17 2018 Gmail's Confidential Mode Reaches Mobile Phones Aug,17 2018 DeepLocker: How AI Can Power a Stealthy New Breed of Malware Aug,16 2018 World's Hottest Women: Hot Russian Viki Odintcova! Aug,16 2018 Battlefield 5 Gamescom 2018 Trailer Aug,15 2018 Microsoft Patch Tuesday Addresses Intel L1 Terminal Fault Aug,15 2018 Samsung Develops Its Own 5G Modem Aug,15 2018 Intel discloses three more chip flaws Aug,14 2018 A Dark 'Venom'-Style Trailer Remix Of Jim Carrey's 'The Mask' Aug,14 2018 NVIDIA Unveils Turing GPU for the RTX Quadro Lineup Aug,14 2018 Nvidia Teases New Lineup of Consumer Video Cards Aug,13 2018 Casual day im Moscow - short movie Aug,13 2018 Apple Seeds iOS 12 Beta 7 to Developers Aug,12 2018 Samsung Galaxy Note 9 Review After 30 Hours Aug,12 2018 Unboxing the 500 Million Limited Edition PS4 Pro Aug,12 2018 LITTLE BIG - FARADENZA (official music video) Aug,12 2018 Elsa Hosk is amazing